Luka Modric's secrets
The Croatian midfielder has changed his workouts in a bid to maintain his fitness levels at 35. The new lifestyle has been key to rediscovering his best form for Real Madrid.
Luka Modric is one of those footballers who is always upfront and honest, and a few days ago he displayed it once again. "I want to publicly thank coach Zlatko Dalic for allowing me to stay in Madrid to do pre-season here with the club. For a player at my age it is extremely important to have a good pre-season, because if you don't, you spend the whole year out of tune," Modric said.
The former Tottenham Hotspur player speaks with transparency, discussing his conversation with his national team coach in a meeting with journalists. But it is only the tip of the iceberg, because behind his brilliant displays in the famous white shirt, there is a secret in his rigid preparation.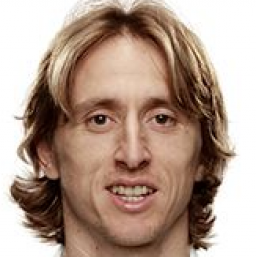 In Madrid's recent 2-0 win against Levante he was outstanding, with a passing accuracy close to 89% (48 in total) and 16 dribbles completed. This continued high level in his twilight years comes down to to two fundamental factors. The first, his head. He feels young and admits it: "I know my age, but I feel good and as long as I am I want to continue at Madrid".
The second factor is physical. He has changed his way of life and his training routine. So much so that in September, as he acknowledged, he asked not to go with the Croatia national team in order to stay in Madrid and do pre-season with Zinedine Zidane's squad.
A careful diet, good rest and recovery and the mentality of a kid in each training session are a few essential factors that have taken Modric to the highest heights. He has only missed out on one of the last 13 games, the last match of last season against Leganés.
The most experienced of Madrid's engine room department, he has started in three of the four league games so far this season and in the other, he came on at half-time to drive Los Blancos on in the comeback win against Real Betis. An exceptional striker of the ball, he has however failed to find the net since January 8, 2020, in the semi-final of the Spanish Super Cup against Valencia. The man from Zadar will be looking to add a couple of goals to his game as Madrid look ahead to their Champions League campaign and aim to retain the LaLiga title.