Alarm bells at Real Madrid as Cristiano tests positive for covid-19
There is concern because the Juventus forward spent time with three Real Madrid players this week - Sergio Ramos, Raphael Varane and Ferland Mendy.
Cristiano Ronaldo testing positive for coronavirus has prompted a wave of reactions both in Italy and in Spain. The news was taken with concern at Real Madrid, where they await updates on three of their international players - Sergio Ramos, Raphaël Varane and Férland Mendy who were in contact with the Juventus star last week and at the weekend. Sources close to Cristiano have confirmed to AS that he is "asymptomatic and in good spirits".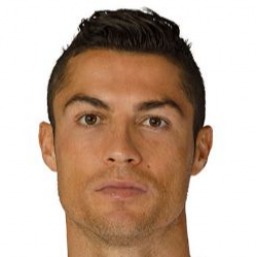 Cristiano hooks up with Ramos and Pepe after Spain friendly
The first encounter between Cristiano and his former club team mates came during the friendly between Portugal and Spain at the José Alvalade stadium on Wednesday 7 October. Cristiano and Ramos were not together out on the pitch - CR7 was substituted on 72 minutes and Ramos entered the pitch on 81 minutes. But they did share the same spaces and posed together for a photograph with Pepe in the changing room where they spent several minutes chatting.
Another moment which worries Madrid was Sunday's Nations League game between France and Portugal. Both Cristiano Ronaldo and Varane were in their respective starting line-ups, and completed the full 90 minutes. The forward and central defender were in the same part of the pitch for most of the game and potentially, there is a slim chance that Cristiano may have unwittingly infected Varane.
It is not entirely out of the question because the two players hugged, as Varane showed in one of his post-match tweets. Another player who is at risk is Férland Mendy. The left-back didn't take part in the game, but he also shared the same spaces as Cristiano and was close to Varane, who did have direct contact with Cristiano.