Algeria extend their undefeated streak to two years
With a 2-2 draw against Mexico, the Algerian national team extended their impressive unbeaten record on the international stage over the past two years.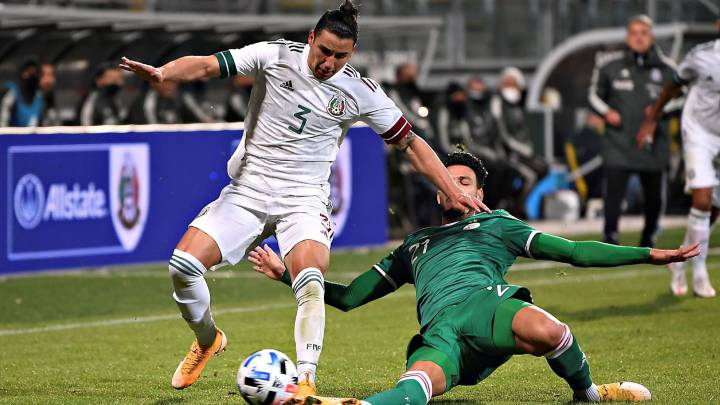 The Algerian national team has gone 20 games unbeaten in all competitions after their 2-2 draw against Mexico, placing the current squad on a par with the world's best.
Algeria's last defeat was 1-0 against Benin in the qualifiers of the Africa Cup of Nations 2019, which was held in Egypt where the Desert Warriors were crowned champions on the back of some brilliant displays. The game's only goal was scored by Benin's midfielder Sessi D'Almeida.
Algeria's streak of invincibility
Algeria's unbeaten streak started after the Benin game, with the team going on a run of 11 official games and nine friendlies that started with a 4-1 win over Togo in the Africa Cup of Nations qualifiers and was followed by a 1-1 draw against Gambia.
After that Algeria claimed victory in all their games in the group stage in AFCON against Tanzania, Senegal, and Kenya. The Desert Foxes went unbeaten throughout the whole competition as they eliminated Guinea with a 3-0 victory in the round of 16, before knocking out Ivory Coast on penalties in the quarter-final.
Algeria then clashed with Nigeria in the semi-finals when they managed to beat the Green Eagles 2-1, before snatching the championship title with a 1-0 victory over Senegal.
The streak of the reigning champions continued when they won against Zambia 5-0 and Botswana 1-0 in the AFCON 2021 qualifiers.
During that period Algeria played several friendly games against Tunisia (1-0), Qatar (1-0), Burundi (1-1), Mali (3-2), Benin (1-0), the Democratic Republic of the Congo (1-1), Colombia (3-0), Nigeria (1-0), and Mexico (2-2).
Algeria's upcoming fixtures:
Algeria are top of the standings in their group in the AFCON qualifiers with six points and are set to face Zimbabwe twice in the third and fourth rounds on 12 and 16 November.