Unemployment benefits in Florida: phone number, times to contact DEO
All you need to know about claiming unemployment benefits in Florida, contact details, when and how to contact the Department of Economic Opportunity.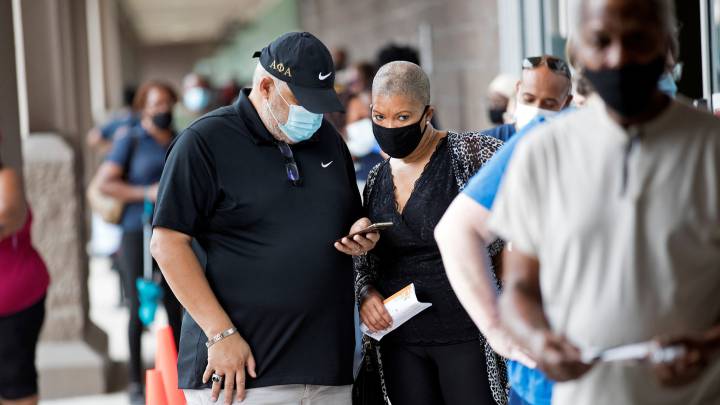 As of September this year, Florida's unemployment rate fell to 7.6% according to US Department of Labor figures, which was 0.3% lower than the national average and a drop of more than 6% since its highest level in decades in April this year.
The leap to 13.8% in April 2020 was all the more shocking after the record low of 2.8% in January. Florida's previous highest peak in decades was January of 2011 of 11.3%, as the effects of the 2008 global recession took hold.
The covid-19 pandemic has wrought havoc on the US economy since its outbreak in January, and last week there was an unexpected surge nationwide in new claims for unemployment support.
If you're one of the many Florida residents still struggling with layoffs, here's how to check your eligibility and how to claim for benefits.
How to start a new claim for unemployment benefits in Florida
In Florida, claiming for unemployment benefits is done through the Department of Economic Opportunity (DEO) website, and it's in a section called Reemployment Assistance Claim.
The process takes 30 to 60 minutes to complete and must be finished within 72 hours of when you first start the application, or you will have to start over again.
The page to start a new claim is here.
What documents do I need to make my claim?
According to the DEO you'll need:
Driver's License or State ID number.
Employment information for the last 18 months for each employer.
Employer identification number, also known as FEIN number, if available. This number can be found on your W2 or 1099 tax form.
Employer name (name on pay stub), address, and phone number.
First and last day of work.
Gross earnings (before taxes) covering the last 18 months.
Reason for separation from work.
If one of the following criteria applies to you, have the following additional information available:
Not a U.S. Citizen: Alien Registration Number or other work authorization form.
Military employee: A copy of your DD-214 Member 4. If you do not have a Member 4, a copy of your Member 2-7 may be used.
Federal employee: SF-8 or SF-50.
Union member: Union name, hall number, and phone number.
What funds are available in Florida for the unemployed during coronavirus?
You may be eligible for any or all of the following:
State reemployment assistance.
Pandemic emergency unemployment compensation.
Pandemic unemployment assistance.
For more details on deadlines, maximum and minimum funds and eligibility, see Florida DEO's fact sheet.
Is Florida giving extended unemployment benefit?
Yes. The DEO website states that under the CARES Act, Federal Pandemic Unemployment Compensation (FPUC) is available for eligible applicants who are currently receiving regular state Reemployment Assistance benefits.
FPUC is an additional $600 distributed weekly in addition to state Reemployment Assistance benefits. Florida DEO is able to issue the additional $600 payments in multiple ways. If you are eligible and have previously provided a bank account in the CONNECT system, you will receive a direct deposit to your account. If you did not provide your bank account, you will receive a check to the mailing address provided on your account.
How do I check on my claim?
Florida DEO have included a handy video to help you navigate your inbox which holds all your correspondence relating to your claim.
Contact details for Florida DEO
If you're unable to resolve your request with the fact sheets and links here, contact the Florida DEO:
By phone: 1-800-204-2418 between 8am and 5pm on weekdays.
By mail: Department of Economic Opportunity, 107 East Madison Street, Caldwell Building, Tallahassee, FL 32399-4120
To speak to a Creole or Spanish speaker or use translation services, call the Customer Service Contact Center: 1-833-FL-APPLY (1-833-352-7759) weekdays 7:30 am to 6:30 pm
People who need assistance filing a claim online because of legal reasons, computer illiteracy, language barriers, or disabilities may call 1-833-FL-APPLY (1-833-352-7759).
For the latest on coronavirus in the US as it happens, follow our dedicated rolling feed.