What's going on with Eden Hazard?
Three weeks after sustaining his latest injury, concerns grow about the nature of the setback with Zidane acknowledging that the muscular problem is more severe than initially thought.
Despite Real Madrid confirming on 30 September that Belgian Eden Hazard had suffered a 'right leg muscular injury' and was expected to miss a month of action, there is something of an incognito about when the player will actually reappear in the white shirt again.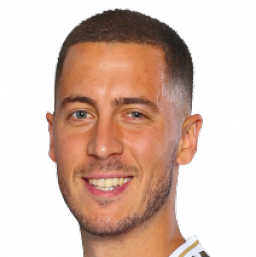 Hazard has yet to be seen training alone at the Valdebebas pitches which would tie in with the month absence initially outlined by the club. Four weeks out of action with a muscular strain or light tear generally forces a player to work on rehabilitation exercises in the first fortnight before commencing exterior activity and begin light jogging and gradual work with the ball.
A few weeks of outdoor activity are always required before making the next step of working with the squad and then being declared fully fit and available for selection. As things stand, three weeks after the official announcement, the club report that Eden Hazard is still involved in the rehabilitation stage which involves gymnasium based work and still a few stages away from full fitness.
Zidane: "Worse than anticipated..."
Everything points to Hazard missing at least a month and a half of action, something Zidane alluded to in his press conference ahead of the Champions League opener against Shakhtar Donetsk. The Frenchman stated: "His injury was more than expected, but he has been on a pitch again. I fully trust the people who work with him. I hope that soon we can see Hazard forever. We want him to come in and be with us all season."
Since his arrival in the Spanish capital in the summer of 2019, Hazard has been ruled out of action through injury on six occasions, missing a total of 225 days. The Meunier tackle during a Madrid-PSG Champions League tie in November 2019 caused a micro-fracture in his already operated on ankles and failing to recover to a satisfactory level from the injury ultimately saw the Belgian undergoing surgery in Dallas earlier this year.