CAF postpones Raja semi-final against Zamalek till 1 November
CAF has postponed Raja's Champions League semi-final return leg against Zamalek after Covid-19 cases among players of the Moroccan side reached 14.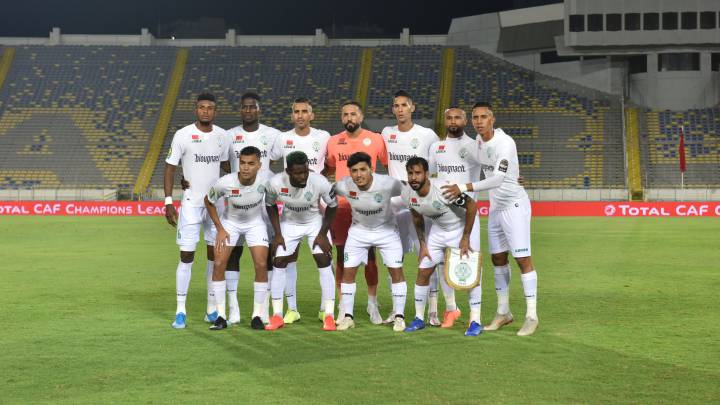 The Confederation of African Football (CAF) has decided to reschedule the return leg of the CAF Champions League semi-final between Raja Casablanca and Zamalek after several members of the Moroccan squad tested positive for Covid-19. The decider, which was due to be played on Saturday will now take place on Sunday 1 November.
CAF announced on Thursday that the Moroccan team squad will be placed under a week-long quarantine in Morocco in line with health and safety protocol.
Raja's flight to Cairo was scheduled for last Wednesday before they were canceled due to the increase in Covid-19 detected cases among the expedition's members and the decision of health authorities that Raja's squad should undergo a seven-day quarantine.
Raja then petitioned CAF to put off their encounter against Zamalek after eight players tested positive for the virus, to which CAF responded with approval of delaying the game until 1 November. The other semi-final between Al Ahly and Wydad Casablanca will be played on Friday while the date of the final, 6 November, remains unchanged.
Postponement of the Zamalek vs. Raja #TotalCAFCL semi-final second leg to November 1st due to COVID-19.

Full press release 👇

— #TotalCAFCL 🏆 (@CAF_Online) October 22, 2020
CAF released a statement today that stated in order to protect the integrity of the competition and promote a spirit of solidarity, the Organizing Committee for Inter-Club Competitions and Management of Club Licensing System has agreed to postpone the return match of the semi-final of the Champions League between Zamalek SC and Raja CA on 1 November 2020. At the same time, the match Al Ahly SC - WAC is maintained and the Final of the 2019/20 Total CAF Champions League remains scheduled for 6 November 2020.
Six more cases in the squad raising the total to 14:
Raja announced on Twitter that 40 more tests have been conducted revealing six more positive cases among players which raises the total number of infected players to 14, in addition to one case among the administrative staff of the team.