Tug of war between Spanish and Argentine FA over Luka Romero
Spanish FA sporting director Jose Molina met with the player and his father in Mallorca this week with the teenager tilting towards opting for Argentina.
Both the Real Federación Española de Fútbol (RFEF/Spanish FA) and the Asociación del Fútbol Argentino (AFA/Argentine FA) maintain their struggle in luring 15-year-old Luka Romero. The teenager recently became the youngest player ever to play in LaLiga for Mallorca (aged 15 years and 219 days at the time). Local Balearic television network IB3 report that the Spanish FA met with the player and his father this week in a bid to ensure that player opts for the red shirt over that of the sky blue and white of Argentina with Romero having already played one game for the 'Albiceleste' at U-17 level.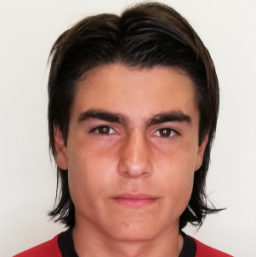 On 18 November Luka Romero will turn 16 and can then hold a full professional contract with Mallorca hoping that it will be with them. This season, the teenager has only played for 41 minutes in the second division for the island based side with Bermellon boss Luis García Plaza stating. "Luka is a good player but still needs to learn. He's a modest kid and well thought of by the rest of the squad".