Arthur-Pjanic swap deal isn't going to plan in Turin or Barcelona
The Bosnian, valued at €60 million, has barely played 103 minutes and the Brazilian, valued at €72 million, 203 minutes. Neither have become regulars at their new clubs.
In a deal perhaps more concerned with club accounts than players, Barça sold Arthur Melo last June for €72 million and Juventus sold Miralem Pjanic for €60 million. Barça and Juventus had already rehearsed the move in January 2020. The Catalan club sent Alejandro Marqués to Turin for €8.2 million and had received Matheus Pereira (not to be confused with Matheus Fernandes) for another €8 million to be paid in two installments. Relations between Juventus and Barcelona were strengthened in this operation, which later led to the Arthur-Pjanic exchange for which Barça gained €12 million.


But the bigger swap deal has not lived up to expectations nor does the respective tranfer fees any justice. Pjanic has barely featured for his new club. The Bosnian tested positive for covid-19 and had to delay his arrival in Barcelona for more than two weeks. From what we have seen so far, he is a substitute for the De Jong-Busquets double pivot deployed by head coach Ronald Koeman and has only played 103 official minutes. He has only played as a starter in the 5-1 Champions League win against Ferencvaros. Pjanic has quality, but he has to start showing it when he gets his chance. In Turin on Wednesday night, he could get the nod from Koeman to start in Barcelona's midfield to give Busquets a rest or to strengthen the engine room, alongside Sergio Busquets and Frenkie De Jong.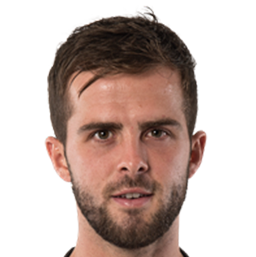 For Arthur, the change hasn't done him any real favours. His end to life at Barcelona was a disaster. He breached LaLiga protocol by taking two different cars to training when the post-lockdown protocol required always using the same one. He then travelled to Brazil after the LaLiga 2019-20 campaign with the intention of not returning to prepare for the Champions League, as his transfer to Juventus had already closed. He still belonged to Barça at the time. And after all of this, he then tested positive for drink driving. After this episode, he asked for forgiveness and left for pastures new in Turin.
Slow start to life in Serie A
It wasn't until last Sunday, against Verona, that he finally played a full game. Prior to Verona, he only featured against Roma and Crotone, and got eleven minutes in the Champions League against Dynamo Kyiv. After not selecting him in the previous squad due to his poor start to the season, Tite called him up for the Brazil national team. This is the 24-year-old's third season in Europe, and it is now time to find out if he is ready to be a player worth €72 million. His motivation against Barça will be through the roof and we will have to see whether head coach Andrea Pirlo puts him into battle against his former men.