Koeman: "I don't regret a word of what I said after El Clásico"
The FC Barcelona head coach spoke to the media ahead of the Wednesday Champions League clash in Turin against Serie A giants Juventus.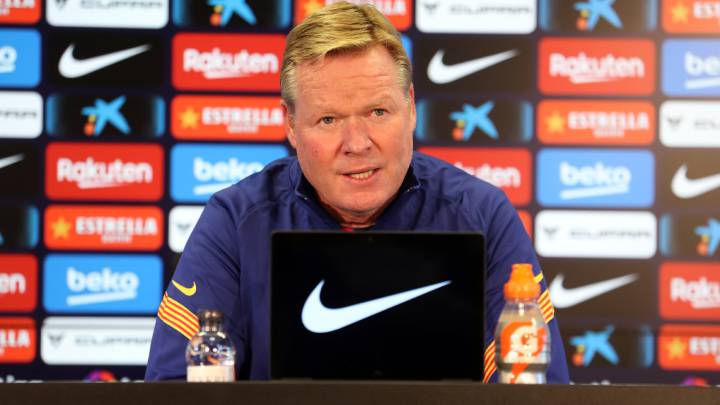 FC Barcelona coach Ronald Koeman spoke to the media at the press room at the Allianz Stadium in Turin ahead of Wednesday's Champions League clash against Juventus.
What kind of game do you anticipate on Wednesday?
It will be a game between two big teams but it won't be decisive. Juve are playing at home but we will be looking to secure a decent result playing in our own manner and style. We respect Juventus and this will be a high level clash.
It's still not clear if Cristiano will play. Would you rather he misses the game?
We'd always prefer to see the best players on the pitch. Cristiano is a fine player and I really do hope he plays and I have nothing but respect for him.
What's your view on the fact that you may be sanctioned for your post-El Clasico comments?
I don't regret a single world of what I said. I don't want to labour on this matter any more as it's now something out of my hands.
How will you face the game without Coutinho?
The idea is to go out and win the game and that's why I need to select a series of forwards.
Will we see a conservative or a daring Koeman tomorrow night?
I'll go out to win. One thing is trying to seasl the win, the other thing is not defending. We'll try and dominate the game and try to hurt our oponnent. It's very important to get the balance right.
What is Juventus's strength ?

Despite their absentees, they are a string side and know how to manage the game. Dybala is an excellent player and Morata can get among the goals.