Poll workers on Election Day: how much money are they paid?
With electoral enthusiasm high for the 2020 presidential election states have had to find more vote center workers, but what compensation do they receive?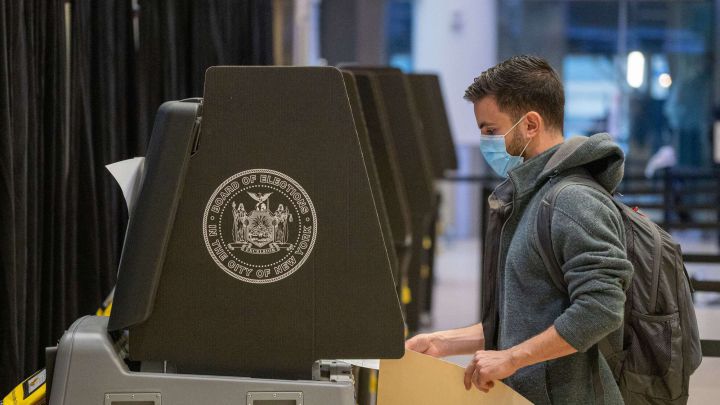 With just two days remaining before Americans go to the polls and with early voting now closed in many states, thoughts begin to turn to Election Day when vote centres will experience the most intense demands. The 2020 presidential election could well break all-time turnout records having already beaten the previous best early voting numbers.
Central to procedings are the poll workers who make sure that voters can make their voices heard as efficiently and safely as possible, a particularly important task this year. Most workers are part-time, temporary employees hired by local election officials to work at polling places around Election Day, with each local body deciding exactly how much they get paid.
Are there fixed rates for polling centre employers?
Although workers are all part of a national effort to get the votes collected and counted, the amount they get paid varies from state to state, and even from county to county. The exact role can also vary across the country with some doubling up as vote counters once the last ballot has been received.
To reflect the different roles they are given different job titles with poll workers also known as election clerks, election judges, inspectors or commissioners in different parts of the US. This year there may well be extra duties to perform due to the pandemic as officials look to ensure that voters are adhering to covid-19 safety precautions. By early September an additional 350,000 poll workers had already been taken on by local authorities.
Historically, most of New York's poll workers have been over the age of 60 — a demographic that is typically vulnerable to the coronavirus. Fortunately, new generations of New Yorkers have stepped up. https://t.co/nKwHWEWVSg

— The New York Times (@nytimes) October 28, 2020
How much do poll workers get paid in each state?
The method varies between states with some setting a minimum hourly wage and others opting for daily compensation, but the local authorities can, and often do, pay more to ensure they get enough staff.
Of the states to offer a daily stipend to poll workers, 13 of them have a minimum amount of less than $100 a day:
Alabama, Arizona, Colorado, Delaware, Georgia, Illinois, Kansas, Kentucky, Louisiana, Pennsylvania, Rhode Island, Tennessee, Virginia
Another seven areas (five states and two territories) guarantee poll workers a minimum daily stipend of at least $100 a day:
Guam, Maryland, Mississippi, New Jersey, New York, Oklahoma, Virgin Islands
In eleven states poll workers are entitled to be paid at the state or federal minimum wage or higher, on an hourly basis:
Arkansas, Idaho, Iowa, Minnesota, Montana, Nebraska, New Mexico, North Carolina, Ohio, Texas, Wyoming
Three states have designated a specific hourly wage that differs from the minimum wage:
Alaska, Missouri, North Dakota
And poll workers in the remaining states and one territory are not bound by a state-defined minimum wage or daily stipend, leaving the decision of payment entirely in the hands of local election officials:
American Samoa, California, Connecticut, District of Columbia, Florida, Hawaii, Indiana, Maine, Massachusetts, Michigan, Nevada, New Hampshire, Oregon, South Carolina, South Dakota, Utah, Vermont, Washington, West Virginia, Wisconsin
Companies offer support to employers who want to be poll workers
In September NECN reported that many areas of the country were facing shortages of poll workers in the lead up to the election. National Poll Worker Day takes place on 4 September in America and clothing brand Old Navy took to Twitter to announce that they would be offering additional funding for any of their employees who worked in a polling centre.
Old Navy said that it will pay store employees for eight hours who serve as poll workers for the 2020 election. The company said employees "will also be eligible for compensation from their local jurisdiction." https://t.co/HcD1bCrwqe

— CNN (@CNN) September 6, 2020
Old Navy, along with Gap, Banana Republic and a number of other brands, promised compensation for any of their employees who wanted to take time off from their day job to help with the election.
Scott Duncombe, co-director of Power the Polls, a non-profit organization focused on recruiting poll workers, praised the move: "It's really cool to see Old Navy jumping in and taking initiative like that."