Three Mexican designated players could miss MLS play-offs
Mexico's coach Gerardo Martino could call Jonathan dos Santos, Rodolfo Pizarro and Alan Pulido to the national team for the November international break.
The Major League Playoffs start on 12 November and the MLS Cup is scheduled to be played on 12 December. Many teams are still making a late push to qualify in their respective conferences. Three of those teams are Inter Miami, Los Angeles Galaxy and Sporting Kansas City.
Three Mexican players could be call to the national team
Mid-November also sees the last FIFA international break and the Mexico national team is scheduled to play exhibition matches against South Korea (12 November) and Japan (17 November) in a venue in Austria.
If the coach Gerardo Martino repeats the same roster as the October international break, Alan Pulido (Kansas City), Rodolfo Pizarro (Inter Miami) and Jonathan dos Santos (LA Galaxy) would be included in the list.
All three Mexican players had to miss several games during the October international break and due to the MLS rules, they had to remain in quarantine for 10 days upon arrival to the country due to the coronavirus pandemic.
Jonathan dos Santos
Currently Los Angeles Galaxy are in 10th place of the Wester Conference with 21 points and two games left of the regular season. They will play tonight against Seattle Sounders and on 8 November against Vancouver.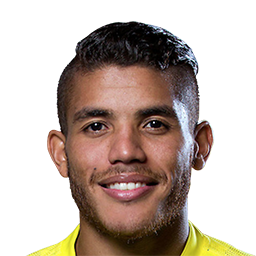 The team from Los Angeles have to win both games and wait for the San Jose Earthquakes to lose their games for them to have a chance to make it to the play-offs. In the Western Conference the first 8 teams make it to the post-season.
Alan Pulido
Sporting Kansas City is currently in the second place of the Western Conference with 36 points and one game left of the regular season. Alan Pulido's team already secured a spot in the post-season and if they beat Real Salt Lake on 8 November they will remain in that position.
Rodolfo Pizarro
The Eastern Conference has a total of 14 teams (2 more than the West) so the first 10 teams qualify for the post-season. Inter Miami is currently in twelve place with 21 points and one game left of the regular season. They need to beat Cincinnati on 8 November to aspire to qualify for the play-offs.