Chivas come from behind to beat Monterrey and land play-off place
Chivas were obliged to take the three points against Monterrey to secure a place in the 2020 Guardianes tournament play-offs on matchday 17.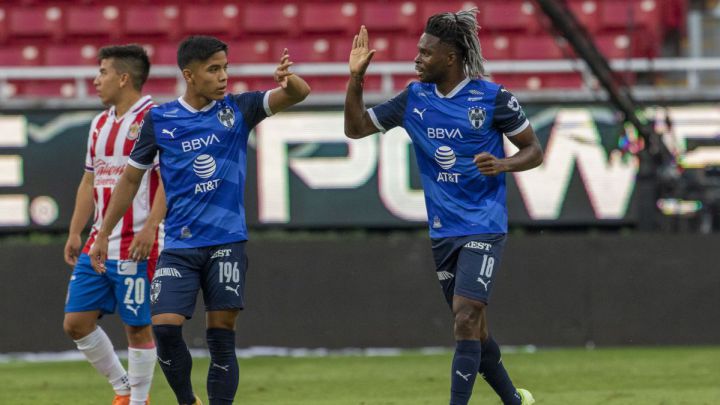 Chivas hosted Monterrey at the Akron stadium in the last match of the regular season of the 2020 Guardianes tournament. The team from Guadalajara defeated their guests 3-1 but had to come from behind to secure a place in the play-offs with 26 points.
Monterrey scored first
Chivas like to have possession, but sometimes lack creativity to finish off their moves and score goals. Monterrey goalkeeper Hugo González did little to do until he was forced to block the first shot from Alexis Vega in the 29th minute.
Monterrey only had five shots on target but one of them was enough to open up the scoring. On 36 minutes, Aviles Hurtado scored with a header inside the box from a free kick to give Monterrey the advantage in the first half.
Chivas late rally
The home team had 45 minutes to get back into the game. The second half started with Chivas having possession of the ball, but unable to do make it count. Chivas' coach made some changes that would pay off later in the game.
Ángel Zaldivar came off the bench to change the course of the game. Chivas' No. 13 received a great cross from the right and he headed the ball into the net to equalise in the 81st minute. The home team had some momentum going in the last minutes of the game.
Then three minutes later, Alexis Vega received the ball outside the box, and fired Chivas ahead. A great goal from one of Guadalajara's top players of the tournament.
In stoppage time, Jesús Ricardo Angulo scored the third and final goal of the game to give the home team the victory 3-1 and secure a spot in the play-offs.