Gonzalo Higuaín: I have experience in crucial games
Inter Miami have a season-defining game at home to FC Cincinnati. The new franchise have to win as a loss or draw will end their debut season with no playoff place.
Inter Miami are ready to play their most important game in their history on Sunday against FC Cincinnati. David Beckham's franchise need to win because a loss or a draw will end their playoff hopes.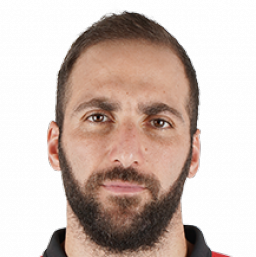 The team will have to rely on Gonzalo Higuaín to be effective in attack to secure the three points. The goal has been clear since the beginning of the season for Inter Miami, and that is to qualify for the playoffs in their debut year.
"I have plenty of experience in playing these kinds of crucial games and I am sure I can help the team. I am used to handling this type of pressure. I have played in Europe's top clubs, and in World Cups and there is a lot of experience in this team that can give us the win," said Higuaín.
The goal is to lift the MLS Cup
Beckham's franchise has had two clear goals this season. The first one was to qualify for the 2020 playoffs and the second one is to lift the MLS Cup in their debut season. Inter Miami want to be the first team in MLS history to lift the title in their first year.
"Building a winning team takes time. I have to get used to my new teammates and vice-versa. Also the coach has to build a team that has chemistry and that can win games so anything can happen in the playoffs," added the Argentine striker.