Christian Pulisic joins up with the United States men's national team
The USMNT will play their first exhibition matches of the year, due to the coronavirus pandemic; they are set to play against Wales and Panama this month.
The United States men's national team coach Gregg Berhlater called 24 players for this month's fixtures against Wales and Panama. The USMNT will face Wales on 12 November in Cardiff and three days later they will square off against Panama in Austria.
This will be the first exhibition games of the year for the US. Matches scheduled earlier in the year where canceled due to the coronavirus pandemic and the travel ban imposed in several countries.
Out of the 24-player roster only one - Sebastian Lletget from the Los Angeles Galaxy plays in the Major League Soccer, the rest come from different clubs in Europe. The players started reporting as early as 8 November in Cardiff.
Pulisic arrived with a minor injury
Chelsea manager Frank Lampard confirmed that the 22-year-old suffered a hamstring during the warm-up prior to the game against Burnley. As the days passed Lampard said Pulisic's injury is not that serious and USMNT coach Gregg Berhlater has him in mind to play against Wales.
"Christian has joined the USMNT camp and we are treating him day-by-day. I am aware why he missed a couple of Chelsea's games in the last two weeks , but since he is the captain of the national team he wanted to be with the rest of the players," said Berhalter during an interview with Fox Sports.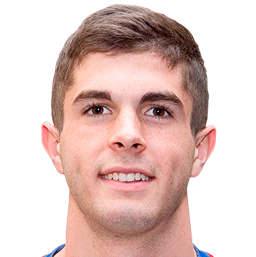 Weston MacKennie was able to leave Italy
Due to the coronavirus pandemic Josh Sargent from Werder Bremen could not leave Germany as the country is under a strict travel ban. However, Weston McKennie from Juventus was able to make the trip to Cardiff to join the USMNT camp.
"We were able to get permission for Weston to leave Italy and the travel ban restrictions change every day due to the pandemic. Unfortunately we couldn't do anything for Josh Sargeant and he will miss the camp on this occasion," added Berhalter.