Veterans Day 2020: what is it? Origins, why it's celebrated in US
On 11 November every year, the US honors all Americans who have served in the armed forces, as part of a celebration first held after World War One.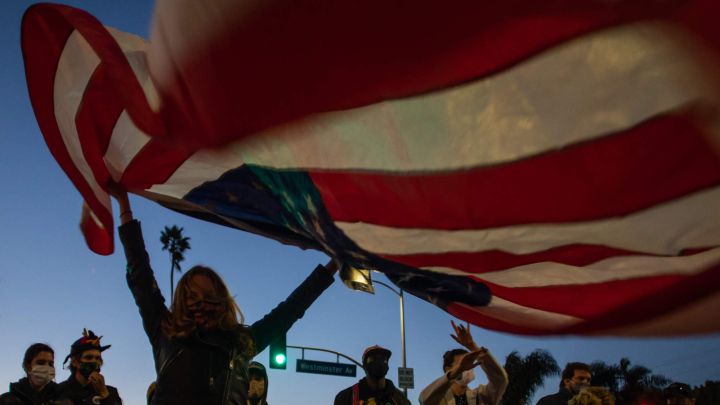 Veterans Day: what is it?
Veterans Day is a federal holiday in the United States that takes place annually on 11 November and pays tribute to America's military veterans.
Veterans Day honors all people who have served in the US armed forces, living or dead. This differentiates it from Memorial Day - held in the US on the last Monday of May every year - which commemorates all those Americans who have died in the act of military service.
When was Veterans Day introduced?
Originally named Armistice Day, Veterans Day was first observed on 11 November 1919, the first anniversary of the end of World War One.
It became a national holiday in the US in 1938, and its name was officially changed to Veterans Day under President Dwight D. Eisenhower in 1954.
Veterans Day national memorial service
A Veterans Day national memorial ceremony is held every year at Arlington Cemetery in Arlington, Virginia, where over 400,000 people - most of whom served in the armed forces - are buried.
The service, which begins at 11 am ET, includes the laying of a wreath at the Tomb of the Unknown Soldier, a monument dedicated to members of the US military whose remains have not been identified.
The event is often - but not always - attended by the US president. Current President Donald Trump and First Lady Melania Trump will be at this year's ceremony, together with Vice-President Mike Pence and Second Lady Karen Pence.
2020 Veterans Day ceremony
Amid the coronavirus pandemic, this year's Veterans Day service will go ahead but "will be modified from the standard ceremony to practice physical distancing and to ensure the safety of all participants," the US Department of Veterans Affairs said.
The event will be hosted by Major General Omar J. Jones, commanding general, Joint Task Force - National Capital Region and US Army Military District of Washington. US Secretary of Veterans Affairs Robert Wilkie will lay a wreath at the Tomb of the Unknown Soldier.
You can watch a live stream of the ceremony here.
There will also be a host of other Veterans Day events across the country.
"A day for honoring all veterans"
According to the Department of Veterans Affairs, the name Veterans Day should always be spelled without an apostrophe at the end of "Veterans". This, says the DVA, is because "it is not a day that 'belongs' to veterans, it is a day for honoring all veterans".