US election 2020: what is Biden's plan for new refugees?
One of the departments where Trump has been most aggressive; immigration, is in for an overhaul under Joe Biden. How will he change rules for newcomers?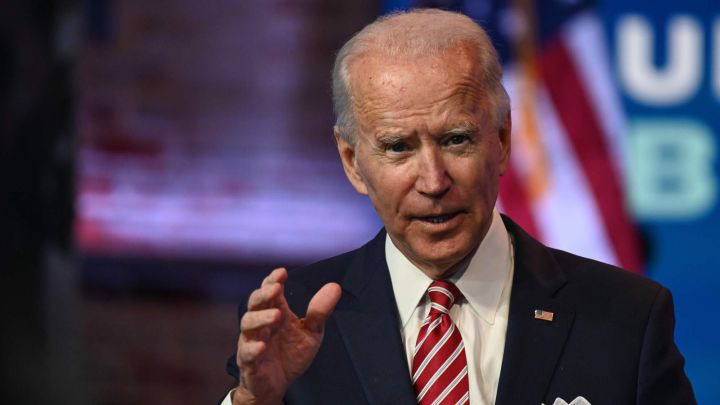 It can be safely assumed that Biden's first weeks of government won't be spent implementing brand new plans, rather unravelling the most damaging policies of the previous administration. With Biden's core values being unity and restoring America's place in the global community, immigration will be one at the top of the list is.
All the way from halting construction of the wall with Mexico, to new protection for "Dreamers" rescinding Trump's infamous islamophobic travel bans and dedicating a task force to the children still separated from their families at the Mexican border, Biden has huge immigration reform plans.
"The United States has long stood as a beacon of hope for the downtrodden and the oppressed, a leader of resettling refugees in our humanitarian response," he said in remarks recorded for the Jesuit Refugee Service's 40th anniversary.
On immigration alone, President-elect Joe Biden has proposed more than a dozen initiatives to complete within 100 days of taking office.

Here's some of what to expect in the first 100 days of the Biden presidency ⬇https://t.co/pQM4BT4IWO

— NPR (@NPR) November 10, 2020
So what do we know about Biden's plans for refugees?
What's Trumps current stance on new refugees?
In the last four years Donald Trump successfully demolished the remnants of the "American Dream". For those in need, ground down by tyrannical governments and religious persecution, it became clear that the USA no longer offered refuge.
Trump has sharply curbed refugee admissions, dropping the upper limit every year. In September his administration announced in a memo a historic low for the maximum number of refugees who will be allowed into the United States during the financial year 2021; 15,000. This number includes "more than 6,000 unused places from the 2020 refugee admissions ceiling that might have been used if not for the covid-19 pandemic."
What is Biden's plan for refugees coming into the US?
Biden has said he would raise the annual ceiling for refugee admissions to 125,000 but has not said how quickly that would happen.
In a statement on World Refugee Day in July, Biden promised to "increase the number of refugees we welcome into this country, setting an annual global refugee target of 125,000 and will seek to further raise it over time commensurate with our responsibility, our values, and the unprecedented global need."
"I will support efforts to work with Congress in a bipartisan fashion to protect our refugee policy from drastic and arbitrary reductions we have seen during the Trump Administration and establish a minimum admissions number of at least 95,000 refugees annually. I also recognize that it is not enough to simply reverse or dismantle the heartless policies of the Trump Administration."
Refugee advocates caution it may take years to rebuild the pipeline of vetted refugees ready to travel to the United States, as well as the capacity of resettlement groups to receive them.
Biden also promised in late October that he would "immediately" grant humanitarian protections to Venezuelans living in the US, which would allow them to remain in the country and obtain work permits, citing economic hardship in that country under the government of President Nicolás Maduro.
Perhaps January 2021 will be the beginning of an America reconstructed, into a place of safety, equity and possibility for those who need it the most.