Camavinga's recent lull bodes well for Real Madrid operation
Camavinga's dip in form is something that favours Madrid's interest, due to the potential impact it could have on the price of the transfer and the willingness Rennes may have to sell him.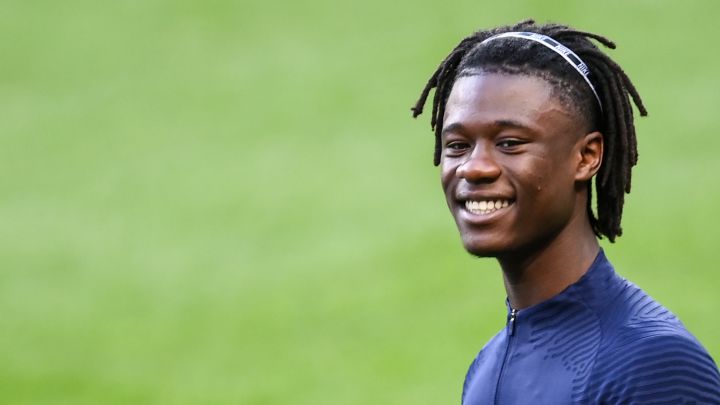 There are several names on Real Madrid's agenda for the near future, with three standing out: Kylian Mbappé, Eduardo Camavinga and Erling Haaland. Madrid will try to sign the first two in the summer of 2021, while the Norwegian forward does not plan to leave Borussia until 2022.
As for Camavinga, the issue is that it is a secondary operation for Madrid compared to that of Mbappé. Therefore, any indication the Rennes midfielder's price could lower would be good news for Madrid.
And in this context, it seems that, just as he has turned 18, Camavinga is receiving the first criticism of his so far meteoric rise to the top. It is somewhat paradoxical, but it is something that favours the interests of Madrid, due to the potential impact it could have on the price of the transfer and the willingness that Rennes may have to sell him.
After a thunderous start to the season, in which Rennes made it through the Champions League qualifying rounds to reach the group stages, the northern French team has only managed one victory in their last seven matches played across all competitions.
It is Camavinga who has been fundamentally damaged by this situation and for the first time, question marks are hanging over the young midfielder. With that, coach Julien Stéphan has needed to look for new blood for midfield, which he has found in talented 18-year-old Adrien Truffert, who has been overshadowing Camavinga of late (although he is not as specifically a midfielder as the player targeted by Madrid).
Camavinga and France
France coach Didier Deschamps spoke highly of Camavinga's future when he made his debut for France – breaking all records, at just 17 years old. However, during this most recent international break, Camavinga has not been available due to a small muscle injury, something that has also cut into his progression at Rennes.
The Champions League game against Krasnodar was a turning point for the midfielder, who played one of his worst-ever games. After that, he was left out of the squad for the game against Sevilla due to that badly timed injury. And with that, the doubts have begun to emerge.
At Madrid, however, there is certainty that he is one of the star midfielders of the future. Another important factor is that the operation to sign him, amid the current crisis, is economically viable. Camavinga has a contract with Rennes until 2022. Next summer he will be entering the final year of his contract and could leave for a reasonable price that is estimated at between €40 and €50 million.