Mexico struggle to beat Japan in the last friendly of the year
Mexico's national team is now unbeaten in 13 consecutive matches as they defeated 2-0 Japan in the last exhibition game of the year in Graz.
Japan were the superior side during the first 45 minutes as Mexico struggled with the possession and pressure from the opposing team. El Tri head coach Gerardo Martino made some changes at the start of the second half with Edson Alvarez and 'Chaka' Rodriguez replacing Jesus Gallardo and Carlos Rodriguez.
Two great saves from Ochoa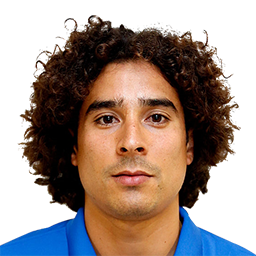 In the first half Guillermo Ochoa had two amazing saves to keep a clean sheet. Thanks to him El Tri was able to recover and adjust for the second 45 minutes. In the 63rd minute, Raul Jimenez dribbled his way inside the box and tapped in to score the team's 11th goal since Gerardo Martino took the job back in January 2019.
Five minutes later, Hirving Lozano received a through ball from Henry Martin and the Napoli player found the space he needed to enter the box and score the second goal of the game. The heavy fog forced the referee to change the white ball to an orange one for better visibility.
Mexico controlled the rest of the game and defeated Japan 2-0 in the last friendly of the year. El Tri remain unbeaten in 13 consecutive matches ahead of the CONCACAF World Cup qualifiers next year.