Stimulus check: what happens if I don't claim it before the deadline?
If you miss the 21 November deadline to register for a stimulus check, all is not lost as you may still be entitled to claim a stimulus benefit in 2021 from the IRS.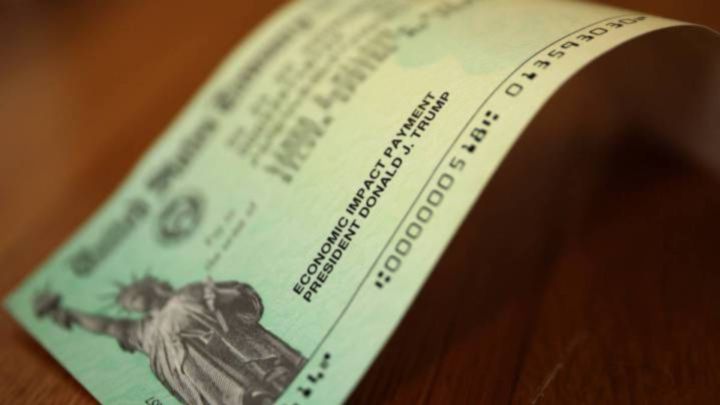 More than 160 million eligible Americans have now received the one-off $1,200 stimulus check that was approved under the CARES Act back in March.
And while many of those are now looking to see what happens in Congress regarding a new coronavirus bill and potential second stimulus check, there remains a number of U.S. citizens entitled to the first payment that still have not received it.
Many of those who have yet to receive a check are people who are not required a file tax return but are still entitled to the $1,200 Economic Impact Payment. As these people have not filed a tax return, the IRS may not have enough information to determine their eligibility. This also includes recipients of Social Security retirement, disability (SSDI), survivor benefits, Supplemental Security Income (SSI) recipients, recipients of Veterans Affairs Compensation and Pension (C&P) benefits, and individuals who receive Railroad Retirement (RRB) benefits.
Non-filers can use the Non-filers tools on the IRS website, but they only have until 3pm ET on 21 November to do so. The tool, which has been available for months, allows non-filers to submit their relevant details to the IRS in order to receive their payment. That deadline also applies to regular tax-filers who have yet to register for an Economic Impact Payment.
The IRS extended the original 15 October deadline by five weeks in order "to provide more time for those who have not yet received a payment to register to get their money, including those in low-income and underserved communities."
However, the US tax authority said any further extensions beyond November "would adversely impact our work on the 2020 and 2021 filing seasons. The non-filers portal has been available since the spring and has been used successfully by many millions of Americans."
Stimulus Check: What happens if I miss the 21 November deadline?
If you miss the 21 November deadline to use the Non-filers tool, the chances of getting a stimulus check will be slim to none. However, all is not lost as those who miss the deadline will still have the opportunity to receive a stimulus benefit in the form of a tax rebate next year when they file a 2020 income tax return.
"When people file their 2020 taxes next year and they weren't eligible for an Economic Impact Payment this year, they may be eligible for the Recovery Rebate Credit," the IRS has explained. "The Recovery Rebate Credit is figured like the Economic Impact Payment, except the amounts are based on tax year 2020, instead of tax year 2019 or tax year 2018, information."
Check the status of your stimulus check
If you filed a 2019 or 2018 federal income tax return and still haven't received an economic income payment – or if you registered with the IRS and didn't get a payment – you can use the IRS Get My Payment tool to check the status of your payment.
Who is eligible for a stimulus check?
According to the IRS, you are eligible for a stimulus check if you:
Have a valid Social Security number,
Could not be claimed as a dependent of another taxpayer
Had adjusted gross income under certain limits ($150,000 for married couples filing joint returns; $112,500 for head of household filers; $75,000 for all other eligible individuals)