Carlos Vela lawsuits filed by former club over training rights
The team where the Los Angeles Football Club captain started his career, is suing him about his training and formation rights at the Court of Arbitration for Sport in Mexico.
As Los Angeles FC prepares to travel to Seattle to face the Sounders on 24 November in the first round of playoffs, their captain Carlos Vela had something to deal with outside the pitch. He was informed on Friday that the club where he started his career, Ko Cha Wolis in Cancun, is suing him over his training and development rights.
Carlos Vela played with Ko Cha Wolis from 2001-2003 before joining the Chivas youth academy. According to articles 20 and 21 of FIFA's rules about the transfer of players, all clubs that would receive compensation each time he gets transferred until he turns 23.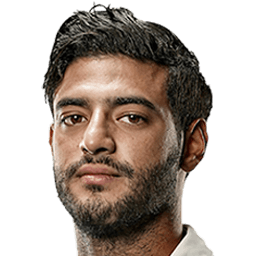 For that reason Ko Cha Walis presented a lawsuit to the Court of Arbitration of Sport in Mexico known. Before Vela turned 23 he had already played for Chivas, Arsenal, West Bromwich, Salamanca, Osasuna and Real Sociedad.
What is the Mexican federation saying about this case?
During an interview with ESPN the Mexican federation boss Yon de Luisa said that the problem is between Carlos Vela and the teams mentioned before. The Mexican striker has not released an official statement regarding the matter yet.
"It is a matter of the training rights of Mr. Carlos Vela that the Federation has been asked to appear as witnesses in the case. The club (Ko Cha Wolis) is fighting the seniority or the years that it trained the player and even then, it is a very old issue in which they ask the Federation to provide information about the player's sports passport, until there, it has no major relevance for the Mexican Soccer Federation, it is an internal matter of the club with the player and of the other clubs through which the player Carlos Vela has passed, " De Luisa said.