Rafinha: "Neymar is more mature"
Rafinha spoke to 'Telefoot' about his Brazilian teammate and his start to life at PSG. The former Barcelona player admits Neymar is now a much more mature player.
Speaking in an interview with Telefoot, Rafinha, PSG's recent signing from Barcelona, admitted that he sees Neymar as a much more mature player, compared to when playing at Barcelona. The midfielder, who is a close friend of the forward, underlined the importance of the Brazilian star at PSG.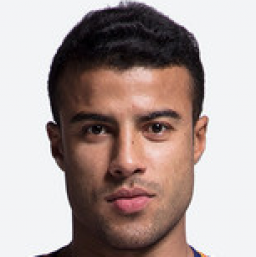 "Neymar is world class. He is one of the best players in the world. For me, it is a privilege to play with him. He is a much more mature player than the player who left Barcelona three years ago," Rafinha told Telefoot. The former Celta Vigo midfielder has not had an easy start to the season in Paris, although on Friday he had a great performance against Monaco despite PSG's defeat.

On Tuesday, the Parisian side take on RB Leipzig to qualify for the knockout stages of the Champions League and Rafinha stressed that the game is of vital importance: "The game against Leipzig is extremely important. It is a key event, and there is only one way to face it, and that is by winning."