Real Madrid yet to receive offers for Isco amid struggle for game time
The player's father informed Madrid of his son's wish to leave, but did not present any offer. Isco's contract ends in 2022 and has a clause of €700 million.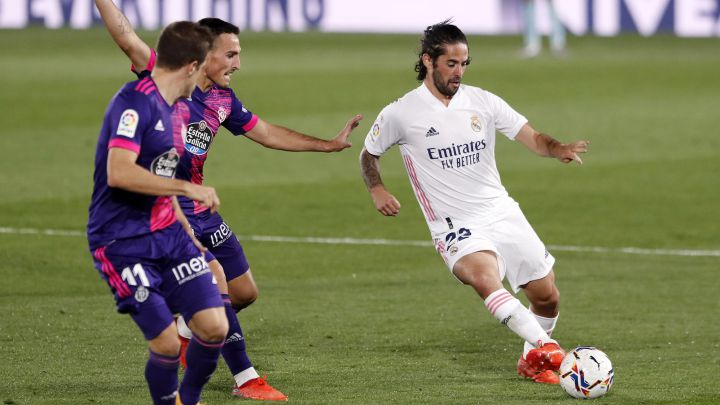 Real Madrid have not received any offers for their wantaway playmaker Isco. The Málaga-born player's current contract runs until June 2022 and has release clause of €700 million. The player's father, Francisco Alarcón, informed the club of his son's desire to leave, but did not present any offers from abroad or domestically.
The Spain international's decision has taken Madrid by surprise, who did not plan to change their squad in the January transfer window. Los Blancos counted on Isco until a few days ago. Luka Modric, whose contract expires next summer, will be free to negotiate in January, and his future is still on hold as Zidane fears a reaction from Isco if the Croatian extends. But the player has gone where the club did not expect, asking to leave, and that may accelerate the renewal of Modric and the departure of Isco, if they receive a good offer.
In Madrid, they suspect that Isco is likely to leave, and are waiting for new interest to surface. Otherwise, they cannot explain why he has asked to leave the Santiago Bernabéu. There may be future offers from abroad, from the Premier League, but other clubs are also now aware of his situation. Julen Lopetegui, Sevilla head coach, is a great admirer of the midfielder, whom he called up for the Spain national team despite his failure to become a regular at Madrid. But the price of Isco, between €65 and €70 million, is out of his reach. And as for a possible loan deal to another club, Madrid are highly unlikely to faciliatate such a move, due to the current financial situation the club finds itself in.