Several European clubs are inquiring about Reggie Cannon
According to O Jogo, clubs from France, England and Germany are interested in signing the United States international in January's transfer window.
Reggie Cannon had two very good performances with the United States men's national team in the November international break. The full-back left FC Dallas in the summer to sign with Portugal's Boavista FC. So far the 22-year-old has made seven appearances, playing as a starter in every match, and has not been subbed out.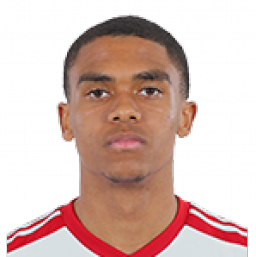 According to O Jogo, several clubs from England, Germany and France have inquired about the defender after his performances with the USMNT earlier this month. One of the clubs that are interested in Cannon want to sign him in January's transfer window and they are currently playing in the UEFA Champions League.
Boavista want to renew his contract
Since the interest of several teams is real and with the transfer window opening soon, Boavista want to renew his contract to obtain more money if he is bought by another club. The Portuguese team paid $3.3 million to FC Dallas in September and his contract expires in 2025.