Black Friday 2020 opening hours & best deals in Kohls, Best Buy, Wayfair & TJ Maxx
The biggest shopping day of the year is upon us. Whether you're going in store or shopping online, here are some top tips to get the best deals.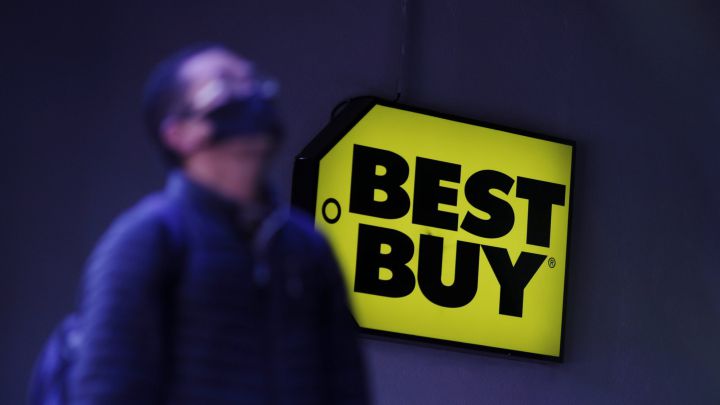 Unless you can't buy the deal online, it's safer this year to stick with online shopping. Due to the surge in coronavirus cases across the US and increased travel and social contact following Thanksgiving, you could be putting yourself and others at unnecessary risk by hitting the shops in person tomorrow. If you just can't stay away, we've got you covered. Some store hours may vary by location.
Kohls Black Friday deals and opening hours
Opens: 5 a.m.
Deals:
Treat yourself at bargain basement prices to "The Big One" Solid Bath Towels now $2.69, was $9.99.
Cosy up on those cold winter nights with Biddeford Electric Heated Microplush Throw now $20.39, was $79.99.
Why not explore the world of frying using wind? "Rapid Air Technology", to be exact. This PowerXL Vortex Air Fryer is only $50.99 + 15% off next purchase at Kohl's voucher.
Best Buy Black Friday deals and opening hours
Opens: 5am to 10pm
Deals:
Best Buy have your holiday entertainment covered with up to $1,000 off Smart TVs from Samsung, LG and Sony.
Boost those "light bulb moments" with a Lenovo IdeaPad 3 15" Touch Screen Laptop with Intel Core only $349.99
Wayfair Black Friday deals and opening hours
Opens: online only, there is one physical Wayfair store in Natick, Massachusetts, which will be open tomorrow 9am to 8pm.
Blow me down with a feather, this set of 4 hypoallergenic down pillows comes out at just $12.50 per pillow, a deal you'll be hard-pressed to find anywhere else. Set of 4; save 71%, now $48.99, was $169.99.
TJ Maxx Black Friday deals and opening hours
Opens: 8am
Deals:
There are so many fantastic offers on across stores this year for Black Friday, you can probably give TJ Maxx a miss. They say that their deals are second to none all year round, so aren't offering any specific deals this Black Friday.
Don't be a super sale, super spreader
Take the usual precautions to stay safe when catching your bargains. Department stores can lack proper ventilation and hunting the bargain of the year may mean you're in there for a while.
Wear a mask at all times. Ensure it covers your nose and mouth and is made of at least two layers of fabric, without vents.
Keep your distance, to protect yourself as much as other shoppers and staff. Public health is more important than that last pair of socks…
Use an alcohol gel with 60% alcohol or more before and after touching any store items or fixtures (like door handles, displays). After paying too, of course.
Avoid touching any item unnecessarily. Do not touch your eyes, nose, or mouth with unwashed hands.