Efraín Álvarez can't play for US until he files for switch from Mexico
The LA Galaxy striker has already played at the 2019 FIFA U-17 World Cup for El Tri and he needs to request a one-time switch from FIFA to play with the USMNT.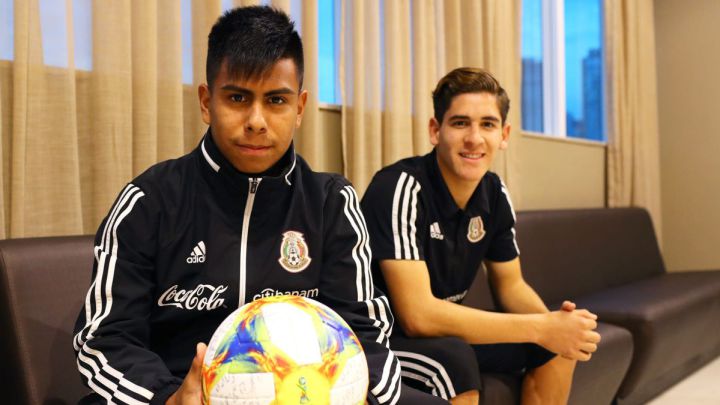 The United States men's national team will have a December camp, the last one of the year, to prepare for the exhibition match against El Salvador on 9 December at the new Inter Miami CF Stadium in Fort Lauderdale. On Monday head coach Gregg Berhalter announced the 22-man roster that will include only Major League Soccer players.
Dual-nationality
In this roster Berhalter surprised everyone by calling up the Los Angeles Galaxy player Efraín Álvarez, who already played in the 2019 FIFA U-17 World Cup for Mexico. The Los Angeles native has seven goals in 13 appearances for El Tri.
Álvarez will be eligible to practice with the USMNT, but can't play against El Salvador until he files for an official one-time switch from Mexico to FIFA. As of Monday he hadn't requested the switch, so it is not known if he has made up his mind to play for El Tri instead of the USMNT.
"Since returning to the field, the focus has been on continuing to build on our foundation and preparing the team for important competitions in 2021," Berhalter said. "We have utilized these opportunities to work with our core group while evaluating young talent in an effort to strengthen our overall player pool."