The irreplaceable Sergio Ramos
Real Madrid have lost eight out of their last 10 Champions League games without their club captain and leader Sergio Ramos.
Sergio Ramos, 35, continues to be an irreplaceable figure at Real Madrid. Zinedine Zidane's team suffers every time their captain is missing and even more so when the biggest games come in the Champions League. In Europe, Los Blancos struggle more often than not when he is not available, losing eight of their last 10 games when the Spain captain was not playing.
Luckily for Madrid, over the last 15 years, the centre-back has been an almost ever-present in the side, playing 126 Champions League games (the eighth most in the history of the competition).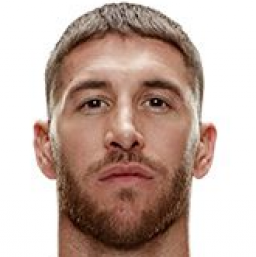 Madrid's European losing streak began in April 2018. Ramos missed the second leg against Juventus at the Santiago Bernabéu. An encounter that looked decided after the first leg, with Madrid winning 3-0 in Turin. However, the Italians made a comeback and only for a penalty converted by Cristiano Ronaldo in the final minutes, Madrid avoided extra-time.
Ramos has been absent in the last club's last two knockout defeats. The first, in 2019, was especially painful. He missed Madrid's defeat to Ajax at the Bernabéu, a humiliating 4-1 defeat to the Dutch side, with Ramos sitting in his VIP box recording a documentary. The suspension meant he missed two games, another disastrous defeat at the hands of PSG at the start of the last Champions League campaign.
Against Manchester City in early 2020, his absence at the Etihad stadium made Pep Guardiola's side's progression slightly smoother. Madrid lost 2-1 in the first leg in the Spanish capital and Ramos was sent off. In the return leg in Manchester, Madrid were sent packing from their favourite competition with two errors from defensive partner Raphael Varane.
Madrid beat Inter 2-0 at the San Siro one week ago despite not being able to call upon Ramos. The result in Italy is just one of two victories for Madrid without Ramos in the Champions League in the last 10 outings. On Tuesday in Kiev, they once again suffered defeat against Shakhtar Donestk, making it eight losses and two victories in 10 games without their best defender.