Camavinga a step closer to Real Madrid
He has signed up with Jonathan Barnett's ICM-Stellar agency and that is positive news for Real Madrid. The agent knows that it is the best place for his new client.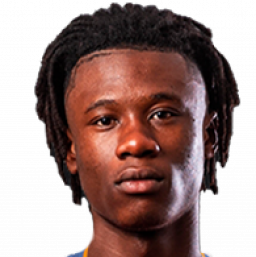 Despite how it might seem, for Bale's experiences at Real Madrid, (Gareth is also represented by Stellar Group) Camavinga moving to Barnett's company actually puts him a step closer to Los Blancos. Barnett also confirmed to AS that his relationship with Florentino Pérez and José Ángel Sánchez is excellent - in spite of any problems that Bale might have had with Zidane. Furthermore, Stellar Group already has a significant presence at Real Madrid, as it represents some of the most promising players in the club's youth academy such as Hugo Vallejo, Iván Morante, De la Víbora, Marbel and Japanese pearl, Pipi.
That was what convinced Camavinga. With all of that in mind, Jonathan Barnett knows that there is no better place for a player than Real Madrid - it's a club which will get  player known, allow them to win silverware and better sponsorships deals. On top of that, Barnett is usually fully informed and up to date on clubs' sporting projects, and at Real Madrid, Luka Modric's age (34)  means that there will be a vacancy to fill in the not too distant future.