Will it be mandatory in the US to take the covid-19 vaccine and wear a mask?
Americans may be required to get vaccinated for covid-19 but it is unlikely and any requirement will not be coming from the federal government.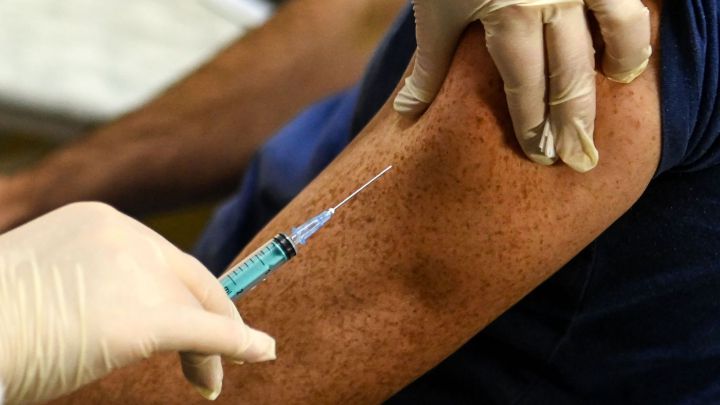 President-elect Joe Biden will be entering the White House in less than two months. When he is inaugurated the US could be facing some dire statistics if the trajectory of the current surge is not changed. Fortunately there are two vaccines that are expected to receive emergency use authorization in the coming weeks. Unfortunately they will not be available to the whole of the general public for some months yet and there is still distrust about the vaccines themselves.
So for the foreseeable future measures will have to be put in place such as restrictions of movement or closing certain businesses to contain the spread. One of the most effect so far is simply wearing a mask. So could Biden implement a national mask mandate? If people refuse to take the vaccine could he mandate that people get inoculated? Neither one will be mandated by Washington but that does not mean there will not be some kind of mandate for one or both.
Will there be a mask mandate?
Joe Biden has said that he wants people to wear a mask for the first 100 days that he is in office, but this will not be a mandate. The President does not have the power to mandate public health safety issues, this power resides in each state public health board. States do have the constitutional power to legislate measures to ensure public health safety as long as they do not openly disregard individual rights.
Biden plans instead to use the power of the highest office to persuade the governors of all 50 states to implement a mask mandate. And if they won't do it, then get the local mayors to put in place a mandate. "I'll do everything in my power as president of the United States to encourage people to do the right thing," Biden told reporters on Friday. Currently 37 states have some form of face covering mandate according to the AARP.
Can a person be required to get vaccinated?
Here again Biden has said he would not make vaccination mandatory, but it is not in his power to do so. The federal government cannot impose a mandate that the population get vaccinated, those responsibilities fall to the public health authorities in each state. The states may themselves require the residents of the state to get inoculated.
Likewise, employers can mandate that workers get immunized. However as the vaccines are going through emergency use authorization a mandate from either the state or a private company most likely wouldn't come until the FDA has given full approval of the vaccines, which might be months down the road.
Can a state mandate a person get the covid-19 vaccine?
In a virtual townhall meeting in August organized by the website Healthline, Dr. Anthony Fauci said of the coronavirus vaccine, "I don't think you will ever see mandating of a vaccine particularly for the general public. If someone refuses the vaccine in the general public you cannot force someone to take it," But states do have the power to mandate that the residents of the state get inoculated for public health safety.
States may require individuals to get vaccinated to allow them to return to school or college. There are laws on the books in all 50 states and Washington, D.C. requiring certain vaccinations for students. In Massachusetts this year the state is requiring all students six months and older who attend school in the state to get the flu vaccine. However many states make exemptions for medical reasons and religious beliefs.
Can my company mandate that I get a vaccine?
Private US companies have the legal right to require employees to get vaccinated against covid-19. However they are unlikely to exercise that right for the moment because of legal risks and cultural distrust that exists. Getting employees inoculated is considered the key to safely resume operations at crowded warehouses, factory lines and on sales floors.
Lawrence Gostin, a global health law professor at Georgetown University said "Companies have every good reason to get all of their employees vaccinated and also have an obligation to keep all employees and customers safe."
In May the Equal Employment Opportunity Commission said employers could oblige employees to get tested for the coronavirus before returning to work which may be applied to vaccine mandates. However companies should wait for the vaccines to receive full approval from the FDA according to Robert Field, a law and public health professor at Drexel University.
"Employers are on shakier grounds because of the emergency use authorization," Field said, adding there was no precedent for vaccine mandates during that phase.
What if I refuse to get vaccinated?
Much like the exemptions for vaccination in the states, companies would have to make allowances for employees based on religious grounds and for medical reasons. The US courts have largely sided with hospitals in lawsuits by healthcare workers who oppose employer-mandated flu vaccines as long as the hospital provided reasonable exemption policies.
If an employee refuses to be vaccinated on religious grounds, the employer would be required to make a reasonable effort to accommodate the worker. For example, the employer could offer to transfer the worker to another department where they would have fewer personal interactions according to Dorit Rubinstein Reiss, a law professor at UC Hastings.
Any vaccine mandate is sure to prompt litigation as have so many of the mandates to try to stop the spread of the coronavirus have so far. If any case alleges breach of religious freedom, it could make it to the Supreme Court.