Former Real Madrid forward Jesé "worst PSG signing in history"
The former Real Madrid forward, who cost more than Zlatan Ibrahimovic, has had his contract at PSG terminated after 18 games in four years.
PSG forward Jesé has seen his career take several backwards steps in the past few seasons and on Sunday the Ligue 1 club decided to cancel the forward's contract by mutual consent. The former Real Madrid attacking player had been on the verge of a place in Spain's 2016 World Cup squad before a knee injury saw him sidelined for several months and the 27-year-old arguably never recovered from that setback, spending the majority of his PSG career on loan at other clubs.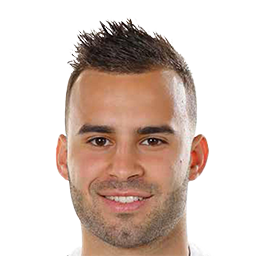 This season, Jesé managed 22 minutes of football for the Ligue 1 champions before Thomas Tuchel finally informed the board he was surplus to requirements and to add insult to injury, the forward has now been labelled PSG's worst signing of all time by French media outlet RMC Sport. That may be a bit harsh given his lack of opportunity at the Parc des Princes but based on his price tag, Jesé has hardly set Paris alight either. PSG paid Real Madrid €25m for Jesé, €4m more than they forked out for Zlatan Ibrahimovic.
PSG paid Jesé more than €1m per game
Jesé was also handed a contract worth €420,000 a month when he joined PSG, an annual take-home of around €5m and more than other members of the squad including Layvin Kurzawa (€4.5m), Juan Bernat (€3.6m) and Alessandro Florenzi (€3.9m). In total, Jesé was paid €21m over four and a half seasons in Paris having played only 18 games for the club and scoring just two goals, one against Nantes in Ligue 1 in 2016 and another in the Coupe de la Ligue against Lille the same year.
However, Jesé did pick up a Ligue 1 winners' medal during his time at the Parc des Princes after playing a single minute in the 2019-20 campaign and also added the 2017 Trophée des Champions and Coupe de la Ligue to his laurels.