Lucas Vázquez awaiting decision on Real Madrid future
One of the best players for Real Madrid against Mönchengladbach, Vázquez gives Zinedine Zidane a selection headache at right-back with the return of regular starter Dani Carvajal.
Lucas Vázquez was superb for Real Madrid in their all-important 2-0 victory over Borussia Mönchengladbach on Wednesday night. The Galician's contract ends on June 30 and from January 1 he is free to negotiate with other clubs. The 29-year-old wants to renew with Madrid, but the club have yet to make their decision on his future.
Similarly to the futures of Sergio Ramos and Luka Modric, it remains to be seen whether he will stay on in the Spanish capital. In his ninth game of the season, he provided the assist for Benzema's opening header to give Madrid the lead in the crunch Champions League tie. On the night, he created five Madrid chances, the same as Toni Kroos and Karim Benzema.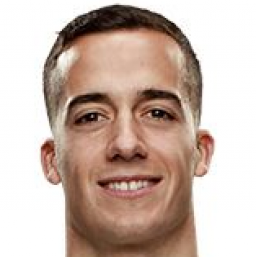 Speaking to Ricardo Sierra of Movistar minutes after the final whistle, he did his utmost to avoid the question on his future. "It is a complicated issue. I have a clear conscience, we will see what happens. I dedicate myself to working every day." But Sierra returned to the question, wondering what future outcome would he like. "In football, sometimes it not only depends on one part or another, I am happy to be at Real Madrid," Vázquez said.
Vital member of Zidane's squad
The winger turned full-back has the desire to extend his contract at Madrid, the club where he has won three Champions Leagues, three club World Cups, three leagues, two Spanish Super Cups and two Super Cups in just five seasons. At the same time, he knows that it's not a guarantee he'll stay with Madrid, despite his solid performances of late. In the summer, the club intended to let him go - it now appears Zidane is delighted he stayed - covering admirably for injured right-backs Dani Carvajal, Álvaro Odriozola and Nacho Fernández.
Zidane has always believed in him, something that has been demonstrated by the recurring support against media criticism, but also by his number of appearance under the Frenchman. Vázquez is sixth on the list for appearances under Zidane (167), thirteenth in minutes (8,458), tenth in goals (18) and third in assists (39). The offer of a new contract extension for Vázquez would be fully approved by Zidane and seen as deserved. but it is now up to the club.