US coronavirus live updates: cases, deaths, vaccine latest and stimulus checks news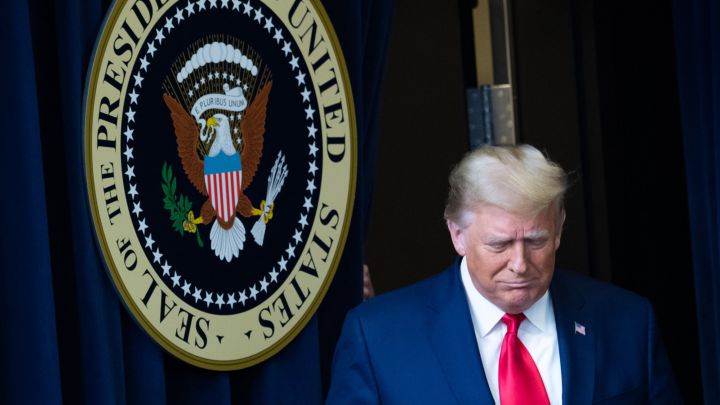 News Summary:
Coronavirus confirmed cases / deaths (source JHU)
United States: 15,815,735 / 295,539
World: 71,191,310 / 1,597,212
Headlines
- FDA approves Pfizer/BioNTech vaccine for use in the US
- US records over 3,000 daily covid deaths for first time on Wednesday
- Mnuchin tables new coronavirus package to include a round of $600 stimulus checks
- Two allergy sufferers in the UK report anaphylaxis after receiving covid-19 vaccination
- RKI warns of "serious situation" in Germany as cases rise
- Regulators clarify there's no known link between vaccine and Bell's palsy
- Rudy Guliani receives Remdesivir and Dexamethasone after testing positive for coronavirus
- Canada becomes third country to approve Pfizer/BioNTech vaccine
- Biden will repeal 'Muslim ban' within first 100 days in office
- Further details emerge on $908bn bipartisan covid relief bill
- President-elect Biden names health team picks, nominating Xavier Becerra as secretary of health
Browse some of our latest related stories:

Moderna Covid-19 vaccine to be delivered to Europe before end of year
Consignments of Moderna Inc.'s Covid-19 vaccine doses will be delivered to Europe this month although they cannot be distributed until the vaccine is officially approved, company CEO Stephane Bancel told Swiss newspaper Schweiz am Wochenende, in comments picked up by Bloomberg. Not all of the vaccine doses are meant for the US, the paper said. The company is just behind Pfizer Inc. in the approval process in the U.K., Bancel was cited as saying. The US government has agreed to buy 100 million additional doses of the Moderna vaccine.
Dr. Fauci's gruelling 18-hour workday
Dr. Anthony Fauci gave an insight into his hectic schedule as Chief Medical Advisor and director of the National Institute of Allergy and Infectious Diseases. "Each day is different," Dr. Fauci, for whom a typical day will start at around 5am and finish by 7pm, told HuffPost. "It's just like drinking out of a firehose trying to keep ahead of everything that's going on. I get over a thousand emails a day and when they screen it, they screen it down to those few hundred that I have to deal with. Then you have a day that is wall-to-wall, literally. I don't socialize. It's my wife and I and the federal agents. We've sort of become like a new family unit".
New York's iconic 21 Club closes "indefinitely" after 90 years
New York City's iconic 21 Club o West 52nd St. has reportedly informed staff that it will close for good and that they'll be let go in March. The '21', a former speakeasy, which is almost a century old, opened on 1 January 1930 during the Prohibition era, and has served former presidents as well as celebrated figures including Frank Sinatra, Elizabeth Taylor, Ernest Hemingway and Marilyn Monroe.
US health care workers and nursing home residents could receive Covid-19 vaccine "within the next 24 hours"
After being approved by the FDA, the Pfizer-BioNTech Covid-19 vaccine will start to be rolled out by Monday at the latest. Around 3 million frontline health care workers and nursing home residents are expected to receive the vaccine by the end of the week. A combined 300 million doses of their vaccines will be administered by the middle of next year - enough to vaccinate nearly half the US population..
"Today our nation has achieved a medical miracle" - Trump
US president Donald Trump addressed the nation with a video posted on Twitter, heralding "good news" concerning the delivery of "a safe and effective vaccine in just nine months". Trump went on to add, "This is one of the greatest scientific accomplishments in history".

US FDA authorizes use of Pfizer Covid-19 vaccine for emergency use
The US Food and Drug Administration said it authorized the use of Pfizer Inc's Covid-19 vaccine on Friday, with the first inoculations expected within days, marking a turning point in the United States where the pandemic has killed more than 295,000 people.
The FDA granted an emergency use authorization for the vaccine, developed with German partner BioNTech, which was shown to be 95% effective in preventing the disease in a late-stage trial. The FDA said the vaccine can be given to people aged 16 and older. Healthcare workers and elderly people in long-term care facilities are expected to be the main recipients of a first round of 2.9 million doses.
"The United states is the first nation in the world to produce a verifiably safe and effective vaccine. Today's achievement is a reminder of America's unlimited potential," US President Donald Trump said in a video posted on Twitter. Health authorities, shipping services and hospitals stood ready to immediately launch a mass-inoculation campaign of unparalleled dimension. Delivery companies United Parcel Service and FedEx Corp plan to ship millions of doses across the country under contract with the federal government, giving top priority to the vaccines on their airplanes and trucks. Millions of Americans could begin getting vaccinated this month, especially if a second vaccine from Moderna Inc is quickly approved.
US coronavirus live updates: welcome
Hello and welcome to our rolling coverage of the coronavirus crisis as it unfolds in the United States and across the world on Saturday 12 December.
We'll endeavour to keep you up to date with all the latest developments surrounding the pandemic as vaccine programs continue to be rolled out globally as the world battles covid-19.
.