Bale keeping an eye on Zidane with Bernabeu finale in mind
Gareth Bale is hoping to spend a final season at Real Madrid after his loan to Tottenham with Zidane's future unclear, but the wage bill is an issue.
Gareth Bale is keen on a swansong season at Real Madrid after his loan spell at former club Tottenham, AS understands from sources close to the player. Bale has been keeping an eye on developments at the Bernabéu and particularly the situation surrounding Zinedine Zidane. Should the Frenchman leave at the end of the current campaign, either under his own initiative or by the hand of Florentino Pérez, the door would open wider for Bale to return to Real Madrid to see out the final year of his contract. Even if Zidane remains the Wales international's plan could still come to fruition despite player and coach not seeing eye to eye during their time together as Pérez is a firm supporter of the player he broke the world transfer record for in 2013.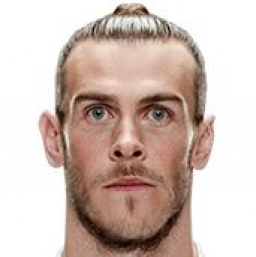 Bale salary stumbling block for Madrid
José Mourinho has been easing Bale back into the Premier League after the Welshman's recovery from injury and has so far used him for 509 minutes across nine of Tottenham's 22 games so far this season. Despite some eye-catching performances a return of two goals, one in the league and one in Europe, has not quite matched the expectation generated by Bale's return to Spurs, which has also been overshadowed somewhat by the incredible for of Harry Kane and Son Heung-min.
With Tottenham picking up €15m of Bale's annual €30m salary, it seems likely that the forward will have to step up his involvement and impact for the side for Daniel Levy to sanction another loan deal under the same conditions next summer. At the same time, Real Madrid are eager to reduce their own wage bill after letting James Rodríguez move to Everton on a free to save €16m a year while contract talks between the club and Sergio Ramos (€15m a year) and Luka Modric (€9m) remain on hold. In the background, Pérez is trying to work out how the Liga giants can fund moves for younger players including PSG star Kylian Mbappé, Dortmund goal machine Erling Haaland and coveted midfielder Eduardo Camavinga.
Real Madrid desperate to reduce wage bill
Despite recent cost-cutting measures including the James and Bale deals, Madrid's accounts still show the wage bill is on the rise. The club's members are due to vote to approve the latest figures next week and Madrid's board have published the annual salary expenditure for 2019-20 at €411m (€301 of which goes on Zidane's first-team squad). In 2018-19 the total was €394m (€283 for the first team).
In the budget for 2020-21, Madrid have planned for salary expenditure to rise again to €448m across the entire club. Given those restraints Madrid would prefer to keep sending a bill for Bale to Spurs but the Welshman could yet return to the Spanish capital for a final farewell next season if all parties agree.