Berbatov: "What have Messi and Cristiano done to be finalists for The Best?"
The former Manchester United player thinks that while both players are living legends, neither deserves to be up for the award: "Sadly, today's football is a business".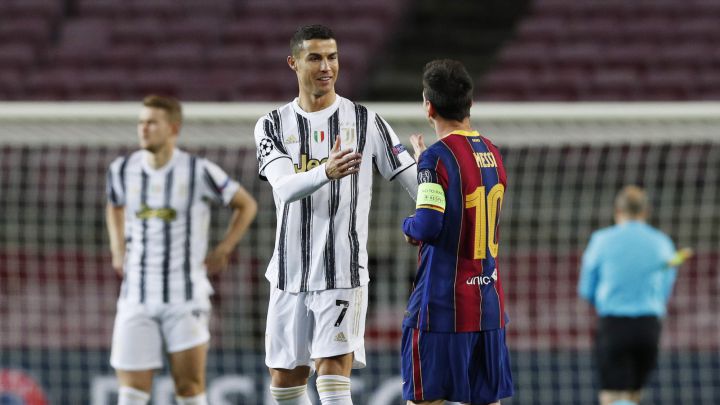 Former Manchester United and Tottenham player Dimitar Berbatov, who is now an ambassador for Betfair, feel that Robert Lewandowski would be the rightful winner of this year's The Best award which will be presented tomorrow night. He added that he has doubts that Messi and Cristiano Ronaldo fully deserve to be on the podium with the Polish striker on this occasion as neither have enjoyed a particularly memorable year out on the pitch.
"I'm surprised that Cristiano Ronaldo and Messi are among the finalists. I'm not sure that either of them should occupy those places. But unfortunately, football is a business and behind the scenes there is the work being done by agents, the press... there's a lot more going on than just the camaras and what we see," Berbatov said: "The Best for 2020 should go to Lewandowski and if doesn't win it wold be hugely unfair".
As for the other candidates for the award, Berbatov added. "I'm not too sure who should be up there with Lewandowski. As always, everyone has their own ideas about which players are the best,or who should win... This year it doesn't really matter, as whoever comes second ir third, Lewandowski is who deserves to win.
"Lewandowski is one of the best forwards in modern football. And this is a subject that, at the end of the day, not everyone is going to agree on. Of course there are other great strikers like Kane, Messi, Cristiano, Agüero... who have been a lot of goals for many years and who are among the best. But the way Lewandowski moves on the pitch... for me, he is in my top three forwards right now, he's magnificent," the Betfair ambassador continued.
"United shouldn't forget that Real Sociedad are top of LaLiga"
Berbatov also gave his thoughts on the Europa League Last 32 tie between Manchester United and Real Sociedad - a tie, he warns, which will be much tougher than many in England might imagine. "They shouldn't forget that right now, La Real are leaders in LaLiga or the reason why they are top of the table. They play very good football. That should serve as a warning for United. And besides, United tend to struggle against Spanish sides," Berbatov said. "It might be hard to believe, but those things can affect your mental state. I bet that when they found out they'd drawn Real Sociedad, more than one person in Old Trafford thought 'Oh my god! not another Spanish team... we are in for a rough ride'. But at the end of the day, that's who they have drawn and so they need to confront it seriously. La Real are a very good side. I've said it loads of times, Europa League games are not like Champions League games - sometimes they are more difficult and this particular tie isn't going to be an exception. Also, Real Sociedad have David Silva so it will be even tougher. I'm not saying that David is the reason why La Real are where they are, but he helps them to play that fluid style of football with his vision. We've seen the player he is over may years at City. I'm in no doubt that this will be a very complicated tie".