Second stimulus check: when can you get a check if Congress approves it?
A second stimulus check is far from a sure-thing. Here's the latest on negotiations and possible timelines for receiving a check if a bill gets passed.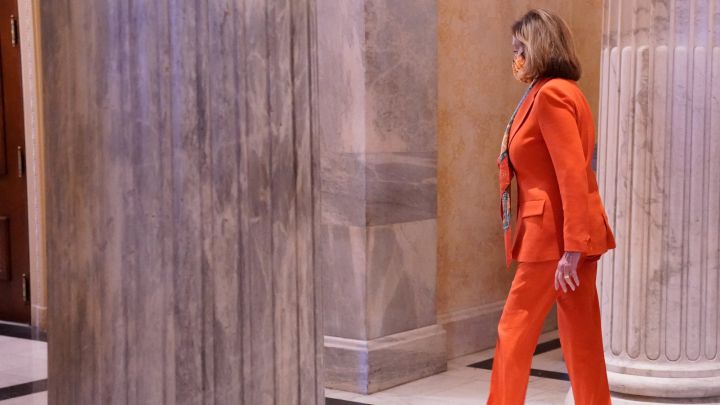 Congress have failed to agree on the terms of a new stimulus bill since March, which would help Americans survive the economic fallout of the pandemic. After an initial surge of bipartisan sentiment to pass the CARES Act at the outset, the two parties have not been able to find a compromise since. To make matters worse, a coronavirus vaccine is being rolled out as we speak, which means that the urgency is disappearing fast (especially in some Republicans).
Both Republicans and Democrats agree that a stimulus bill needs to be passed, but the scope of the package is a very contentious matter with the negotiators still unable to find an agreement after months of talks. Speaker of the House Nancy Pelosi has called for a more generous package on behalf of the Democrats, while President Trump's Treasury Secretary Steven Mnuchin and Majority Senate Leader Mitch McConnell have proposed considerably smaller financial packages.
What's the likelihood of a stimulus check being included in the bill?
At the time of writing, there are two "skinny" stimulus bills currently under discussion in the Capitol. The first is a bipartisan relief bill that would be worth $908 billion in federal funding, that a cross-party group of lawmakers has been acquiring support for in recent weeks. This attempt to get some form of support agreed before Christmas has been dismissed, by Pelosi amongst others, because it does not include another round of stimulus checks. It did however include a $300-a-week extension of federal employment benefits, half the amount provided in the CARES Act.
Alternatively, Mnuchin has counter-proposed a $916 billion package which does include another round of Economic Impact Payments (stimulus checks). This time however Americans would be entitled to a stimulus of just $600 per person and $600 per child; half the amount provided in the CARES Act. Trump is known to be eager to get another round of direct payments agreed before he leaves office and this package was drawn up with the backing of the President.
President Trump and President-elect Biden have both publicly called for another round of $1,200 stimulus checks to be sent out to Americans as soon as possible, with Trump even proposing to use $300 billion of remaining CARES Act coronavirus relief funds to pay for it.
.@berniesanders is not impressed with master negotiators Chuck Schumer and Nancy Pelosi: "What kind of negotiation is it when you go from $3.4 trillion to $188 billion in new money? That is not a negotiation. That is a collapse." https://t.co/XlqPwdqHaR

— Krystal Ball (@krystalball) December 14, 2020
If Congress passes a bill, when could I receive my check?
They're two big "if's", but if a bill passes and if that bill has some stimulus provision included, these are the timelines you could be looking at, according to analysis by Cnet.
Back in August, Treasury Secretary Steven Mnuchin predicted that this time around it would take about a week from the time that another direct payment is approved to the time the IRS could process the first batch.
It's key to note that the first 50 million to get the stimulus checks can't be everyone. Some people are still waiting for their first stimulus check.
In the earliest possible scenario the House would pass a bill on 19 December, the Senate the day after with the president signing it in to law on 21 December. Under this timeline the first direct deposits would go out on 4 January, paper checks on 11 January and EIP cards on 8 February.
The next possible day for the House to pass a final agreed bill would be on 1 February. In this scenario, the Senate and president would have passed the bill by 3 February with the first direct deposits going out on 8 February, the week of 16 Feb the paper checks following and the EIP cards starting to be loaded with cash from 15 March.
In the third and forth scenarios the bill would pass through Congress either early March or early April, with Americans holding out until mid-March or even through May for the money to start trickling through.
As new updates roll in we will keep you updated.