Second stimulus check: who has to sign it? Trump or Biden?
Republicans and Democrats have finally come to an agreement after months of failed negotiations. The new legislation will include $600 stimulus checks.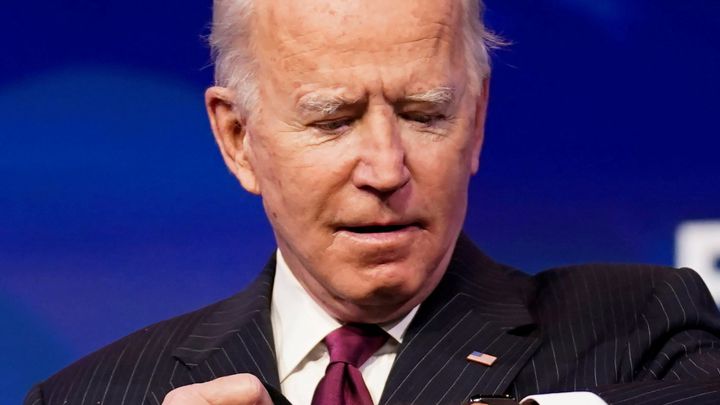 Donald Trump plans to sign the $900 billion stimulus deal brokered by Congress, according to White House spokesperson Ben Williamson.
"President Trump has pushed hard for months to send Americans badly needed financial relief. We look forward to Congress sending a bill to his desk imminently for signature," Williamson said.
Trump's apparent support for the relief deal could generate more GOP backing and help ensure a smoother passage in the Senate. Many Republican senators oppose further federal spending, citing the growing budget deficit.
Agreement after months of failed negotiations
Republicans and Democrats have finally come to an agreement after months of failed negotiations. The new legislation will include $600 stimulus checks, $300 weekly federal unemployment benefits, small business aid, and funds for universities and schools.
"More help is on the way," Senate Majority Leader Mitch McConnell announced on the Senate floor. "It will be another major rescue package for the American people. If our citizens continue to battle the coronavirus this holiday season, they will not fight alone."
Why isn't Congress giving our people a Stimulus Bill? It wasn't their fault, it was the fault of China. GET IT DONE, and give them more money in direct payments.

— Donald J. Trump (@realDonaldTrump) December 20, 2020
President Donald Trump, who will have to sign the bill, pushed Congress to act. "GET IT DONE," he tweeted.
People who earned up to $75,000 in 2019 qualify to receive the full $600 stimulus check. That income threshold is doubled to $150,000 for couples, per a congressional summary obtained by Business Insider. A family of four can receive $2,400 of financial relief under the deal.
Some of the areas covered in the deal
Direct payments
There would be $600 payments for adults and children, though not for adult dependents. Couples where one spouse is not a citizen will be eligible for funding.
More than nine in 10 New Jersey individuals and 80% of married couples qualified for some stimulus payment under the CARES Act.
Small business aid
A $284 billion paycheck protection program would be revived for businesses with 300 or fewer employees that lost a percentage amount of revenue. There are targeted funds for bars and restaurants. There is assistance for for nonprofits and for local newspapers, radio broadcasters and television.
There also is $20 billion for economic development loans for smaller businesses.
Unemployment insurance
Pandemic unemployment insurance programs scheduled to expire at the end of the year would be extended 11 weeks into March. Those receiving unemployment insurance would get an extra $300 a week, but those payments would not be made retroactive. Contract and gig workers would continue to be eligible for unemployment insurance payment.
Rental assistance
States and localities would receive $25 billion to help cover tenants' rents and utilities, including back payments.
Vaccines
Approximately $30 billion is set aside to help obtain and distribute the vaccine, some of it going to states. The states also will receive $22 billion for coronavirus testing, testing and mitigation efforts.
Education
Aid for schools and colleges would total $82 billion, including $54 billion for elementary and secondary schools, and $20 billion for colleges and universities.
On Saturday, the night before the deal was announced, the president called for Americans to receive "more money in direct payments." Congress is expected to vote on the package on Monday, after which it would head to Trump's desk to be signed.