Second stimulus check: will it be paid by direct payment, in cash or using debt cards?
On Monday Congress votes on the coronavirus economic relief bill that will provide $600 to eligible Americans. But with over 160 million payments to be made, how does the IRS plan to send the money?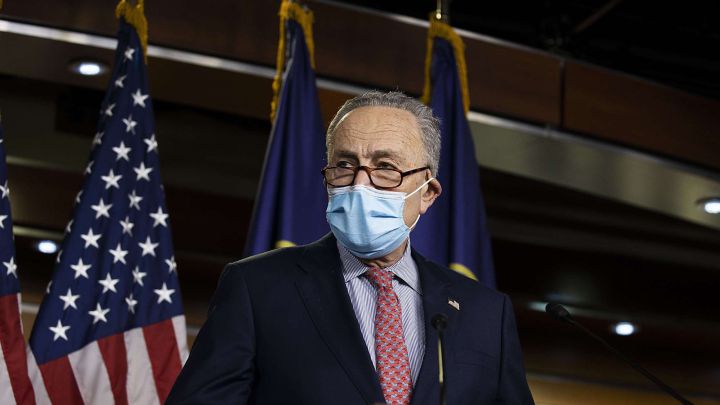 The long-awaited coronavirus economic relief bill is finally nearing completion after months of negotiations in Washington. A deal was agreed over the weekend but both the House of Representatives and the Senate have to vote on the package before it can be signed into law by President Trump.
For months Americans have maintained hope of another round of stimulus checks and, despite being smaller than the first payments, they have indeed been included in the new bill. Eligible Americans will receive a $600 direct payment, with an additional $600 for each dependent aged 17 or younger. Anyone earning less than $75,000-a-year ($150,000 for couples who file jointly) is entitled to the full amount, with the provision decreasing for those earning up to $99,000.
This will be cause for relief as we approach Christmas but with over 160 million expected to receive the payments once again, how will that money be distributed?
Direct deposit stimulus checks
Speaking after news of the Congressional agreement was made public, Treasury Secretary Steven Mnuchin told CNBC that he expects the payments to be begin before the end of the year.
"The good news is this is a very, very fast way of getting money into the economy. Let me emphasize: People are going to see this money at the beginning of next week," said Mnuchin, in an interview with host Jim Cramer.
After waiting so long for the second round of payments Americans will be eager to get their hands on the support and it appears that direct debits will again be the fastest way to receive it. Anyone whose details are on file with the IRS should get the money as a direct debit paid into their bank account. The electronic transfer system is the quickest in operation, and will also be used for recipients of Social Security benefits when they get their stimulus check payments.
Physical stimulus checks
Despite the name, the majority of people will not actually receive their support as a physical check. However for some, those who are unable to submit banking information, the money will be sent through the post in the form of an actual stimulus check.
This system is more time consuming as the checks have to be produced, sorted, sent and delivered before they reach their destination. For this reason there is a limit on the amount that the Treasury can process at a time, so they will likely be staggered. This should be done in a matter of weeks but during the first round of payments some Americans did not receive their checks for months.
Stimulus check debit card
Both of those previous methods are ways for the IRS to get the money into individual bank accounts, but for millions of Americans this is not an option. For the first round of stimulus checks over four million people were sent VISA debit cards with their payments pre-loaded onto them.
For the first round of stimulus check payments these cards were sent out around a month after the first direct deposits were made, but it may be quicker this time around. If the IRS is able to simply 'top up' those cards then the payment could be as quick as the direct deposits. The IRS have not yet confirmed if this will be the case but they will offer updated advice on their website.