Messi interview clip gives Barcelona fans hope
The Argentinean star, in an interview to be broadcast on Sunday, 27 December, says he's excited by the challenge of fighting for everything that lies ahead at Barcelona.
Leo Messi is excited about the future at Barcelona. In an interview to be broadcast on Spanish TV (La Sexta) on Sunday 27, December the Argentinean star talks to journalist Jordi Évole about the events of last summer, when he confirmed he wanted to leave the Catalan giants, only to be held to his contract by the club's board of directors. He admits it was a terrible time, but says right now he is excited about the future at the club.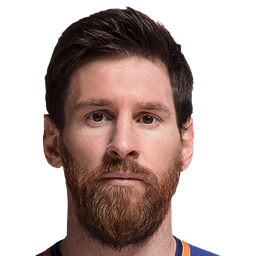 Messi: "As of today, I'm good"
In a snippet of the interview released today on the programme El Món on RAC1, Messi says, "The truth is that as of today I'm good. It's true I had a terrible time in the summer, though it started before that. What I went through before the summer, with the end to the season and the burofax and all of that… Then that carried over a little bit into the start of the season. But right now I'm good and I'm keen to really fight for everything we've got in front of us, I'm excited. Really excited. I know the club is going through a difficult period, in terms of the administration and the team and it makes everything around Barcelona difficult, but I'm keen."
The clip appears to give hope to Barcelona fans who want to see Messi finish his career at the club that he has not yet made a decision on joining another club. Manchester City and PSG are both thought to still be keen to step in and offer Messi a new home, if he decides his future does lie away from the Camp Nou.
Messi is out of contract at the end of the season, giving him the option of moving, with the possibility of an extremely lucrative deal away from Catalonia. Manchester City were reportedly offering the player a €700 million five-year contract, which would involve three years in the Premier League, before moving to MLS side New York City.