Second stimulus check: how does it affect to vaccines?
The $900 billion coronavirus stimulus package passed by Congress includes money to fight covid-19 providing funding for vaccinations and testing.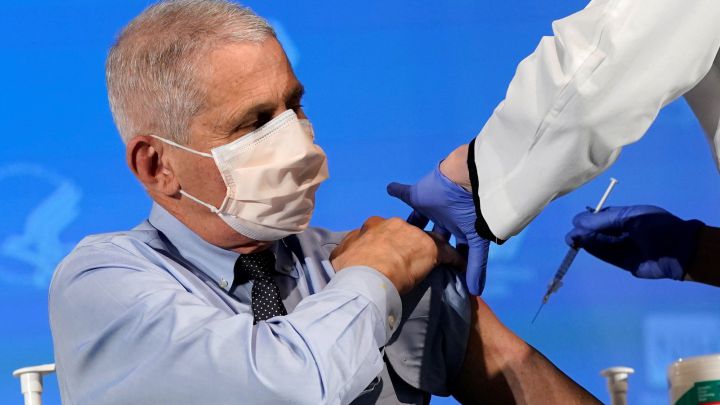 Congress managed to get the massive $2.3 trillion spending bill in under the wire Monday night at the 11th hour. Wrapped into the legislation was a $900 billion coronavirus relief package that has been described as a "down payment" by President-elect Joe Biden. Included was increased spending for vaccine distribution and funds for testing which will be needed to bring the disease under control.
The funding comes as the US is in the middle of another surge expected to worsen if people don't heed medical professionals' advice not to travel and avoid large gatherings for the Christmas holiday. Hospitals around the nation are being stretched to the limits as more patients are showing up with covid-19. More than 320,000 Americans have died so far from the disease with nearly 2000 more fatalities per day.
Covid-19 mitigation funding
The first vaccinations began taking place last week after the Pfizer vaccine was given emergency use authorization, and it was joined this week by the Moderna vaccine after receiving the same approval. Biden got his first dose of the vaccine on Monday to safeguard the President-elect and to encourage others around the nation to do so when their time comes. One of the key priorities for Biden is adequate funding for vaccine distribution.
The newly passed coronavirus relief package includes over $8 billion to fund vaccine distribution, $2 billion more than the target set by the Trump administration and the original text of the bipartisan deal. Health officials had been pushing for similar levels of funding to perform the covid-19 vaccination effort. President-elect Joe Biden has pledged to have 100 million doses of covid-19 vaccine administered in his first 100 days.
The bill also provides $20 billion for the purchase of covid-19 vaccines "that will make the vaccine available at no charge for anyone who needs it," according to Representative Steve Scalise's office. As well at least $20 billion to assist states with testing and tracing in addition to other pandemic mitigation programs. Included in the funds are more material for preparedness and response to surges of the coronavirus.
What else is in the coronavirus stimulus package?
The covid-19 aid includes a number of measures to deal with the hardships that Americans are facing from the risk of eviction to unemployment. As well it attempts to shore up businesses with more money for the Paycheck Protection Program. The stickiest issues to do with funding for local governments and liability protections for business were left out of the final deal.
Some direct stimulus in the form of $600 direct payments to Americans found its way back in at the last minute. The White House and some members of Congress were still calling for a larger direct payment but had to settle for the lower amount. Joe Biden on Monday said that he will push for a third round of stimulus checks in the next Covid-19 relief bill calling the $900 billion relief package a "down payment."