Second stimulus check: $600, $1,200, $2,400... How big will yours be?
On Monday, the US Congress passed a coronavirus relief package containing a second round of stimulus checks for qualifying Americans.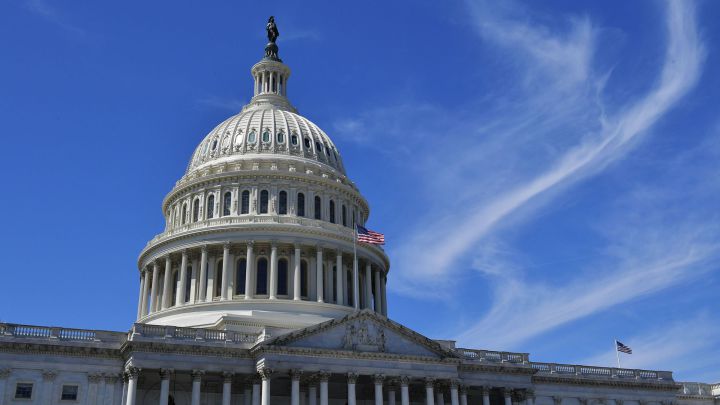 The new coronavirus relief bill passed by the United States Congress this week features a second round of stimulus checks - and although the basic amount these payments provide is considerably lower than first time around, they do include more money for households with dependents.
Stimulus check down to $600, dependents' credits up to $600
Approved by both the House of Representatives and the Senate on Monday, the $900bn covid-19 aid package provides for direct payments of up to $600 for qualifying Americans, while families will also be able to claim $600 per dependent aged 16 or under.
Under the CARES Act, a $2.2tn relief bill passed in March, stimulus checks of up to $1,200 were paid out to those eligible, in addition to credits of $500 each for dependents aged 16 and below.
Income threshold the same as CARES Act stimulus checks
The income cap on qualification for the $600 checks is very similar to the CARES Act. The full amount again goes to those earning under $75,000, but the phase-out limit for the steadily smaller amount paid out over that threshold will be $87,000, down from $99,000.
Stimulus check halved - but dependent-credit rise makes up some of the difference
Although the main amount of up to $600 represents just 50% of the maximum that people were given in the CARES Act checks, the $100 increase in the figure paid out per dependent means Americans won't necessarily be getting half us much as this time.
For example, a household comprising one adult and three dependents stands to receive up to $2,400, compared to $2,700 earlier this year. Meanwhile, a family featuring two adults and three dependents would get a maximum of $3,000, having qualified for up to $3,900 as part of the CARES Act. It's still less in both cases, clearly, but perhaps not the major drop families might have first feared when that reduction from $1,200 to $600 was confirmed.
Courtesy of the ever-useful CNET, you'll find a table offering a rundown of what Americans can expect to receive from the second round of stimulus checks here.
In addition to the increase in the dependents' credit, another change that could have benefited families would have been the inclusion of adult dependents, as reports in the US media had suggested might happen. According to the Tax Foundation, a non-profit body that focuses on tax policy in the US, the removal of the under-17s age limit would have made as many as 26 million more dependents eligible for the credit.
Trump rails at "ridiculously low" direct-payment amount
Speaking on Tuesday, outgoing President Donald Trump railed at the $600 second stimulus check, urging Congress to increase the figure, which he described as "ridiculously low", to $2,000.
Trump's comments came as part of an attack on the coronavirus relief bill as a whole, which he referred to as a "disgrace". "Send me a suitable bill or else the next administration will have to deliver a covid relief package," he said in a video, suggesting he would veto the legislation. However, it should be noted that the bill - which was passed together with a $1.4tn government funding package - has sufficient votes in Congress to override a presidential veto.
In response to Trump's comments on the $600 direct payments, House Majority Leader Steny Hoyer (D-MD) called for Congress to act on $2,000 stimulus checks right away: "House Democrats have fought for months to provide relief to the American people, which Republicans rejected at every turn. Now that the president has agreed to direct payments of $2,000, we will ask for unanimous consent to pass a bill this week to give Americans this assistance."
House Speaker Nancy Pelosi (D-CA) added on Twitter: "At last, the President has agreed to $2,000 - Democrats are ready to bring this to the Floor this week by unanimous consent. Let's do it!"
Republicans repeatedly refused to say what amount the President wanted for direct checks. At last, the President has agreed to $2,000 — Democrats are ready to bring this to the Floor this week by unanimous consent. Let's do it! https://t.co/Th4sztrpLV

— Nancy Pelosi (@SpeakerPelosi) December 23, 2020
Biden says he'll seek to give Americans a third stimulus check
However, it seems more probable that Americans will get their $600 checks for now and then receive another payment after President-elect Joe Biden is sworn in in January. Biden has previously referred to the new bill as no more than a "down payment", and this week committed to sending people a third stimulus check as part of another relief package in 2021.
"It will, yes it will," the Democrat said when asked whether another check will be a part of the aid bill he plans to push Congress to pass. He did not say how much that check could be expected to be, however, saying this was "a negotiating issue".
The amounts involved in the aid package Biden is seeking are likely to depend on the outcome of two run-off Senate elections in Georgia on 5 January. Democrats kept control of the House in November's elections, but the upper chamber will remain in the Republicans' hands unless both run-offs are won by the Democratic candidates. Since March's CARES Act went through, GOP senators have fought to keep the US' stimulus spend to a minimum.
Second stimulus check: live news
You can stay get the latest information on the newly-passed a covid-19 relief bill and the second round of stimulus checks by following our dedicated rolling blog.