Tuchel's final interview may have been last straw for PSG
Thomas Tuchel has been sacked by PSG and the coach's interview with Sport1 may not have been met with universal approval at the Parc des Princes.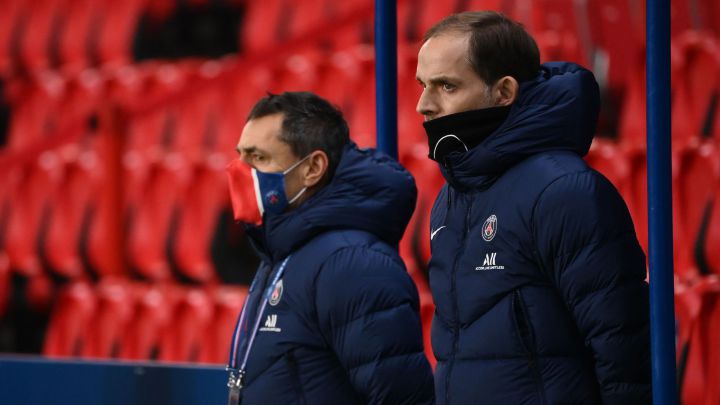 Thomas Tuchel's departure from PSG has been all-but confirmed, pending official confirmation from the Ligue 1 champions, despite the German tactician's side beating Strasbourg 4-0 in their final game of the year. Relations have been tense between Tuchel and his employers, notably sporting director Leonardo, for some time and the coach's musings in the media have increasingly come under the spotlight as a boardroom power struggle has been played out a little too publicly for the club's liking.
Tuchel's final interview, with French media outlet Sport1, was no exception to the recent rule and some of his comments may have caused a stir among the Parc de Prince hierarchy as the coach bemoaned the focus on his every decision and his suggestion that his work is not fully appreciated in Paris.
Tuchel: "Winning the league is not valued like at Bayern"
"We were one game away from winning the Champions League and yet we never had the sensation that we had won people over and that our work was being recognized. It can make you a little sad and angry at times. In any case, there are huge expectations at the club and environment that surrounds it. You get the feeling that winning the league is not valued in the same way as it as Bayern Munich, for example," Tuchel said.
"Put simply, I enjoy football. And at a club like this, it is not always about football. Some days you think why it has to be so complicated if for example it's just a substitution that I made. Why is this still a topic two weeks later? I think to myself… I just want to be a coach. I think what has turned me into a coach can be found anywhere. Any place where there is a patch of grass to exercise and a DVD player is all I need. But when you hear the Champions League anthem you see things in training that just inspire you because there is so much quality and then, of course, you get addicted again to big clubs."
"People always says that we have Di María, Mbappé and Neymar"
Speaking about how PSG's achievements are viewed, Tuchel continued: "I think it's a shame for the players because all of their serious performances are erased. People always says that we have Di María, Mbappé and Neymar so of course we are going to beat Bordeaux, but that is not an achievement it appears. And with that it comes, of course, that the discipline, the consistency and the intensity are not appreciated. At the end of the day you can't depend on what others think. You have to depend on yourself and not on the approval of others."