PSG confident of Mbappé deal despite Real Madrid interest
Despite the fact that PSG have promised Pochettino that Mbappé will stay at the club, he is disappointed by the dismissal of Tuchel and has yet to renew.
The future of Kylian Mbappé at PSG remains up in the air midway through the 2020-21 season. Real Madrid remain favourites to land the star forward if he eventually bids farewell to Ligue 1. The recent dismissal of Thomas Tuchel as head coach of PSG is the latest chapter in Mbappé's explosive career to date. The story looks set to develop well into 2021, when it will become clearer if Madrid are capable of making a bid for the 22-year-old.
Mbappé's contract with PSG runs until June 30, 2022 and he has not opened up to the French club's desire to extend the deal, despite the salary increases that they continue to offer him, even during a global pandemic. In his fourth season at PSG, who signed him from Monaco in 2017, for €180 million when he was 18 years old, Mbappé continues to study his options of a move elsewhere.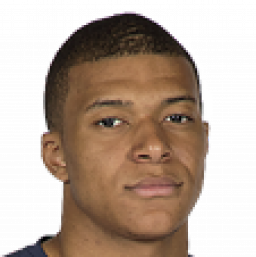 In the midst of this volatile situation, PSG have decided to turn their 2020-21 season around by cutting their losses. They have dismissed Thomas Tuchel, who had the team third in Ligue 1, one point off the top and in the round of 16 in the Champions League, where Barcelona await. For many it was a surprising decision, dismissing a coach who brought PSG to a Champions League final in 2019-20. Mbappé reacted to the German's dismissal on social media.
"It is sadly the law of football. Nobody will forget your time here. You wrote a wonderful part of the club's history and I say to you: Thank you, coach," wrote Mbappé, with an image of both hugging during a match. The relationship between the pair was not always perfect - Mbappé publicly displayed his anger after being substituted in a game against Montpellier.
Pochettino and Real Madrid
According to reports in France, PSG have chosen former player Mauricio Pochettino to take over from Tuchel for the remainder of the season and beyond. The appointment of Pochettino is seen as a move that could be an obstacle for Madrid in their quest to sign Mbappé. AS has already reported that PSG have confirmed to Pochettino that Mbappé will stay on in Paris, in what could prove yet another turn in the future of the France forward.
Earlier in December, PSG club president Nasser Al-Khelaifi announced that he was confident about extending the contracts of both Mbappé and Neymar, with both deals running until June 2022. "We have begun to talk with Neymar and Kylian Mbappé, the discussions will remain confidential but I am very confident. They both want to stay with us at PSG."
On December 6, PSG Sporting Director, Leonardo, also admitted that contract extension talks had started. "We are talking and he wants to talk too [Mbappé]. We are making progress". The renewal has still not been resolved and Real Madrid look on from afar, aware of the current financial setbacks, owing to the coronavirus pandemic, with revenues down by approximately €200 million and the price of Mbappé set to be extortionate. However, if their summer target refuses to sign a new deal, they are favourites to sign him for the next phase of a truly exciting career.