Boca Juniors head coach ignoring talk over Cristian Pavón's future
The 24-year-old returned to Boca Juniors after his year-long loan in Major League Soccer with Los Angeles Galaxy, where he scored three goals, 15 assists in 33 appearances.
The 2020 Major League Soccer season was the worst in the history of LA Galaxy and now they are planning to restructure the team ahead of the 2021 campaign. Currently the bosses are looking to sign a new head coach and it looks like Greg Vanney will be appointed in the next couple of days.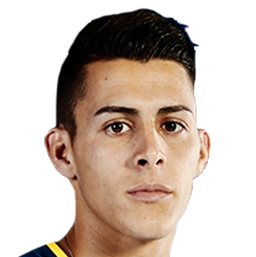 Those in charge have also been working on signing Cristian Pavón on a permanent deal after his year-long loan ends on 1 January 2021. Even though the team had their worst season in their history, the 24-year-old was a key player scoring 10 goals and providing seven assists in 22 appearances. He also helped the team in 2019 to return to the playoffs for the first time in three years, making an immediate impact since arriving.
Uncertain future
Before his loan ended, Boca Juniors made it clear that any team that wanted to keep Pavón had to pay at least $10 million to sign him on a permanent deal. According to transfermarkt, the Argentine's current market value is $16.5 million.
LA Galaxy is currently negotiating with Boca Juniors for Pavón and the head coach of the Argentinian team, Miguel Ángel Russo, was asked about the situation of the midfielder and he replied: "Until I personally talk to Pavón, I will not discuss his future."