Liverpool could lose €20M bonus after Coutinho injury
Barcelona and Liverpool agreed a 20 million euro bonus if Coutinho makes 100 or more appearances. He's 10 games off that total and out for the season.
The 1-1 draw with Eibar game was another disappointing result for Barcelona but on top of dropping two points, Koeman lost Coutinho to injury. The Brazilian was forced to quit the game after experiencing pains to his left knee. Tests conducted the following day revealed a ruptured meniscus, for which the player required a trip to the operating table.
Coutinho's injury is bad news for Barça but also for Liverpool. After the operation, Doctor José Gonzalez confirmed to AS that the midfielder will be out for between four and five months, which means he will likely miss the rest of the season and could also jeopardise one of the add-ons signed by both clubs when Coutinho moved from Anfield to Barcelona in 2018.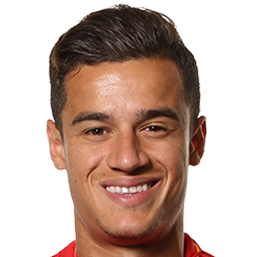 20 million euros in play
In the agreement for Coutinho's transfer to Barcelona for 120 million euros plus 40 in add-ons, some of those objectives have been reached - but one that still remains concerns the bonus which Barcelona must pay Liverpool for a specified number of games played. Under the terms of the agreement, Barca must pay Liverpool 20 million euros when Coutinho makes his 100th first team appearance. As it stands, he has played 90 games for the azulgranas but this latest injury complicates matters. Even if Coutinho is able to return in Spring, there would be a dozen games left to play at most - but he will be coming back after a lengthy time out and would not necessarily be back in the side immediately. 
If he fails to reach 100 games for Barcelona this season, is looks unlikely that Coutinho ever will as the club plans to sell him over the summer - regardless of who is elected president as the decision was made by the board.