Hirving Lozano starts the year by scoring for Napoli in Serie A
The Mexican winger got his year off on the right foot as he scored in Napoli's 4-1 victory against Cagliari on matchday 15 of Serie A.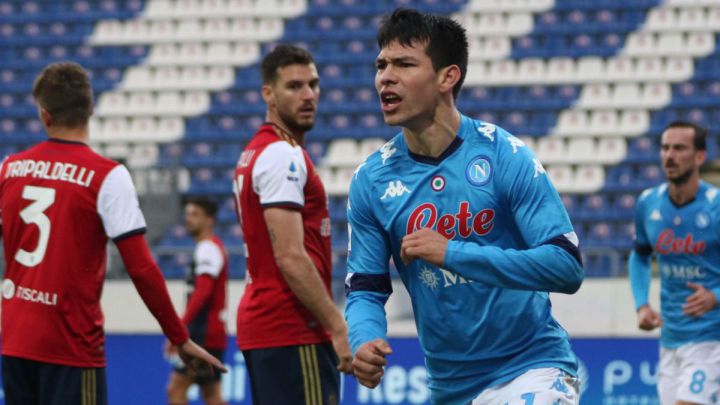 Hirving 'Chucky' Lozano made his 12th start from 14 appearances this season in Serie A in Napoli's 4-1 victory against Cagliari on matchday 15. The Mexican winger has 8 goals and 2 assists in all competitions this season for the side coached by Genaro Gattuso.
11

Lozano scored the third goal of the game in the 74th minute, after he received the ball inside the area and rifled it home with his right foot. The Mexican player had the opportunity to score a brace in the 81st minute with a shot from distance, but the Cagliari goalkeeper was able to control it.
The 25-year-old played the entire game and Napoli now sit in fourth place with 28 points, two behind AS Roma with one game fewer played. This is Lozano's second season with Napoli after he became the most expensive signing in the club's history in 2019, and he is showing much improvement to the point that he has been a starter in 12 out of 14 games this year in Serie A.
Napoli have a tough schedule ahead of them, hosting Spezia on Wednesday 6 January, then visiting Udinese four days later before playing the Coppa Italia round of 16 on 13 January against Empoli.