Real Madrid's trip to Osasuna at threat from Storm Filomena
A cold weather front sweeping across Spain could cause a significant snowstorm in Navarre on Friday, putting the Osasuna-Madrid game under question.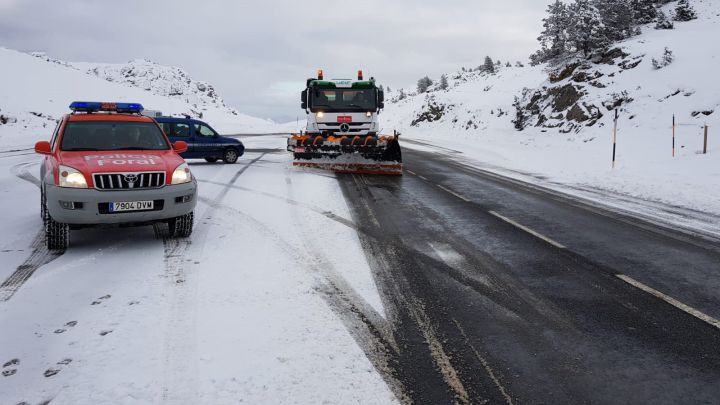 Osasuna and Real Madrid are scheduled to play each other on Saturday evening in El Sadar but the fixture is under threat from a huge snowstorm threatening to force the postponement of the game. Pamplona has been at the forefront of some very icy winter weather across Spain in recent days caused by Storm Filomena and Osasuna's players were forced to abandon training at the weekend until the pitches at Tajonar had been cleared of snow.
It is still early to tell definitively whether the forecast storm will be significant enough to cause considerable disruption, according to Diario de Navarra meteorologist Enrique Pérez de Eulate. "At this time it is impossible to be sure of anything, it depends where the storm is situated," he said. "If it positions itself 100km or 200km more towards the east or west, the front will not enter Navarre and there will be no snow or very little. If it enters Navarre fully, as some models suggest, there will be a snowstorm, although it is too early to confirm."
Storm could leave 15-20sm of snow
Cold winter weather starts in #Spain this weekend as Storm Dora sends icy blast across the country. ❄️Snowing in northern areas, while coastal parts get battered by strong winds. Temperatures are set to dip below 0C in many parts. pic.twitter.com/0uIYRPWvDh

— BBC Weather (@bbcweather) December 5, 2020
Pérez de Eulate added that if Navarre does bear the brunt of the storm, which is expected to arrive on Friday evening, "the snowfall will be large."
The meteorologist added the depth of the fall could reach 15-20cm and continue into Saturday, leading to the probable postponement of the Osasuna-Real Madrid game.