Boca Juniors leave Pavón out of Copa Libertadores squad
Cristian Pavón's loan at Los Angeles Galaxy has ended and he has returned to parent club Boca Juniors but will not be included in Libertadores squad.
Negotiations between Los Angeles Galaxy and Boca Juniors over Cristian Pavón ended on 31 December, 2020 and the winger has returned to the Buenos Aires club where he is under contract until June 2022. The Argentina international was expected to rejoin Boca training on 1 January, but he has not been able to reach Buenos Aires due to a flight issue.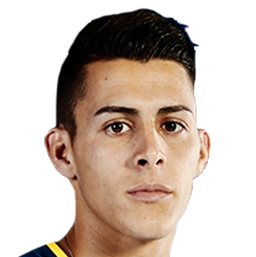 Pavón was in Córdoba during the holidays and he couldn't secure a flight on time to rejoin training with his parent club. As a result, and given that he has not reached match fitness following the holidays, Boca have elected not to include him in the squad for the Copa Libertadores semi-final.
Russo to sound out Pavón about Boca commitment 
Pavón hasn't played with his former teammates since 2019, when he was loaned to LA Galaxy, lending weight to Boca's decision that it was best he didn't play tomorrow in the first leg against Santos.
Boca Juniors' head coach, Miguel Angel Russo, has decided not to talk about Pavón's prospects in the team for the upcoming season. Russo wants to sit down with the 22-year-old and speak about his commitment to Boca or determine if Pavón intends to seek another move elsewhere.