Second stimulus check: possible dates to receive the IRS payment | Today, 9 January
The first $600 Economic Impact payments were sent out at the end of December, around 80% have been processed ahead of this week's deadline.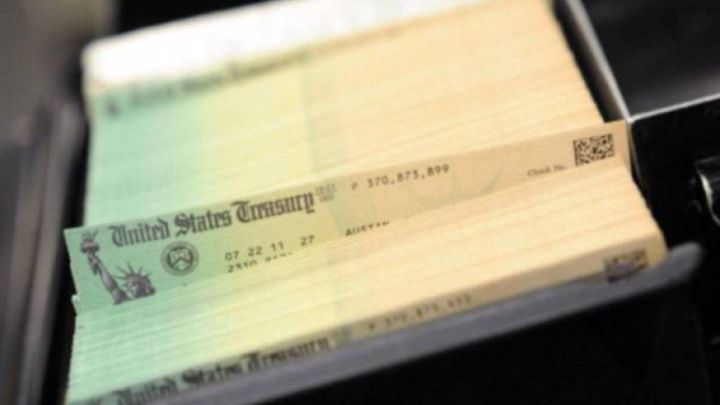 The first $600 Economic Impact payments - part of the Coronavirus Response and Relief Supplemental Appropriations Act of 2021, were sent out at the end of December. Automatic payments started to go out through direct deposit into taxpayers' bank accounts on 29 December while mailing paper stimulus checks to individuals' home addresses by the US Postal Service began the following day.
The package will provide eligible taxpayers with a one-off payment of up to $600; this time, families will also able to claim an additional $600 for child dependents aged 16 or under. Those who earned under $75,000 in the 2019 tax year will get the full stimulus check, while smaller amounts, staggered in relation to income, will be given to people on a higher annual income, up to a maximum phase-out limit of $87,000.
15 January deadline
However, all of the payments must have been made by next week's deadline, either by check, in some cases Direct Express or EIP 2 debit cards but mostly via direct deposit. It is estimated that around 80% of the payments have now gone out but that means a fifth of the population have not received their stimulus check. The IRS have until Friday 15 January to get all of the $600 Economic Impact payments out - any outstanding stimulus payments must be made in the next six days.
Those who haven't received their Economic Impact payment after the 15 January deadline will need to claim all or part of the missing amount when filing federal tax returns for 2020 through the Recovery Rebate Credit. This year, individual income tax returns must be filed by Thursday 15 April. Claimants will also be able to claim any additional money owed by the IRS from the first round of payments sent out earlier in 2020 as a credit.
Around 14 million Americans are believed to have suffered delays in receiving their stimulus payments or worse, found out that their money has been sent to another bank account. That has been an issue for individuals who use tax preparation companies like TurboTax, H&R Block and Jackson Hewitt, who discovered that their money had been sent to the wrong account.
Watch your mailbox
The IRS has urged those who don't still haven't received a direct deposit by early January to keep an eye on their mail for either a paper check or a debit card. The Bureau of the Fiscal Service, part of the Treasury Department, will be sending a limited number of payments out by debit card to speed up the payment process over the next six days. During the CARES Act, the IRS managed to process around a million payments per day so we can expect around five to seven million checks or EIP 2 cards to be sent out before the 15 January cut-off. Unfortunately, that means that some people will not receive their check this week.