Second Stimulus check: customers have issues with TurboTax and H&R Block
Eligible Americans who have previously used tax preparation companies have found that the IRS has sent their $600 payments to an unrecognised bank account.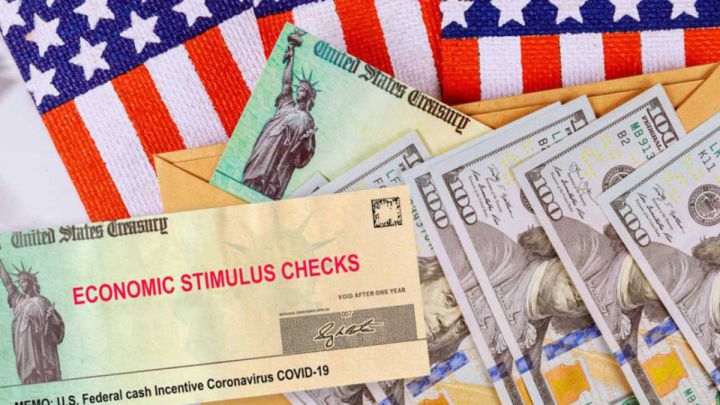 After months of negotiations the second wave of stimulus checks began distribution in the final days of 2020, with the IRS aiming to have made a payment to each eligible American by 15 January 2021. As with the first round of payments, over 150 million people are believed to be eligible for the support but with government departments scrambling to get the money out as quickly as possible, there are bound to be some oversights.
One issue to have come to light was reported by users of tax preparation companies like TurboTax, H&R Block and Jackson Hewitt, who found that their money had been sent to the wrong account. In many cases the account was in their name but they were completely unaware that it existed, leading many to fear the worst. But it turns out to be nothing more than an administrative issue that can be easily fixed.
While the IRS and Treasury have distributed the bulk of the anticipated $164 million in second-round of relief payments for Americans faster than the first time, millions have not gotten payments yet or found hiccups in the distribution. https://t.co/IED9G7CVK3

— FOX 13 Tampa Bay (@FOX13News) January 7, 2021
IRS mistakenly sends stimulus checks to temporary tax accounts
The issue has arisen for people who use tax preparation companies (like the ones mentioned above) to get their financial affairs in order. As part of this process, some set up temporary accounts for their clients to facilitate the tax payments. For example in some cases companies allow clients to have their fees deducted from a tax refund, which would be issued to the temporary account and the company's fee taken from there.
After that transaction is completed the bank account often has no further purpose, but having been used in relation to tax affairs the IRS will have a record of it. It appears that in some cases the IRS have used these temporary bank accounts to deposit the stimulus checks, leaving people with no way of withdrawing or even accessing their money.
We recognize how important these stimulus payments are to our clients and are working tirelessly with our bank partner and the U.S. Treasury to swiftly find a solution to distribute this money as quickly as possible.

Read the full statement here - https://t.co/XvHwMVsIQo pic.twitter.com/cFVYxX69U0

— Jackson Hewitt (@jacksonhewitt) January 7, 2021
Jackson Hewitt have estimated that the IRS has sent payments to over 13 million bank accounts that are no longer open or valid.
In a statement released after this mix-up became public, the IRS said: "Because of the speed at which the law required the I.R.S. to issue the second round of Economic Impact Payments, some payments may have been sent to an account that may be closed or no longer active."
New payments to be sent in the coming days
Given the scale of the issue nearly one-in-ten recipients of stimulus checks could be affected by the mistake and the IRS will have to work quickly to issue funds to the correct accounts. They announced on Friday that they expect to have the new payments redirected and deposited into the correct accounts "in the coming days".
(1) ***UPDATE***

We are happy to share that stimulus payments will begin to be deposited today for millions of our customers affected by the IRS error.

— Intuit TurboTax (@turbotax) January 8, 2021
For anyone unsure about where they stand on the issue, it should be noted that the IRS' Get My Payment tool may not update and might continue to show the unfamiliar account numbers until the process has been completed. However for the vast majority, the long-awaiting second stimulus checks should appear in your bank account in the next few days.