Liga MX teams' values for the 2021 Guardianes tournament
These are the best and worst rated teams in Mexican soccer according to their squad value with Monterrey and Cruz Azul at the top of the list.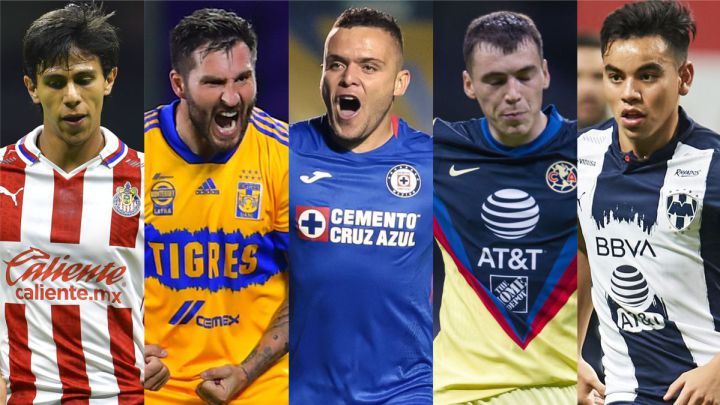 The 2021 Guardianes tournament started on Friday with a 1-1 draw between Puebla and Chivas at the Cuauhtémoc stadium. Later in the day Club Tijuana and Pumas UNAM ended in a scoreless draw and the Mazatlán defeated Necaxa 3-2 on Friday night.
Matchday 1 will continue throughout this weekend, but prior to the beginning of the tournament there were some big signing and here are the best and worst rated teams in Mexican soccer for this semester. Also due to the coronavirus pandemic there were not a lot of signings because the budgets were limited for each club.
Top valued teams according to transfermarkt
Monterrey
'Rayados' tops the list as the most valuable team in the Liga MX. Monterrey has a value of 79.20 million dollars and their most valuable players are Carlos Rodríguez, Rogelio Funes Mori, Vincent Janssen, Maximiliano Meza and Sebastián Vegas.
Cruz Azul
The 'Machine' parted ways with Robert Dante Siboldi last tournament and they appointed Juan Reynoso earlier this year. Cruz Azul has a team value of 70.51 million dollars and their most expensive players are Jonathan Rodríguez, Roberto Alvarado, Orbelín Pineda and Luis Romo.
Club América is in third place with a total value of 68.31 million dollars, Tigres UANL is in fourth place with a value of 67.71 million dollars and Chivas is in fifth place with a value of 67.02 million dollars according to transfermarkt.
On the other hand, Puebla is at the bottom of the list for this 2021 Guardianes tournament because they have a value of 21.67 million dollars. Querétaro, who signed former Manchester United player Antonio Valencia, are second to last with a value of 22.30 million dollars.