Real Madrid set to head straight from Pamplona to Málaga
With Madrid's Barajas airport closed due to the inclement weather on Sunday, Zidane's men are forced to fly to Málaga ahead of Thursday's Supercopa game.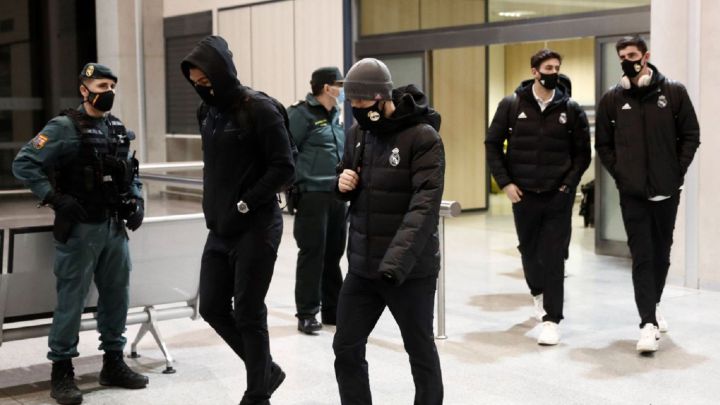 After Real Madrid delegates were informed by officials at Madrid's Barajas that it would be impossible for their from Pamplona to land in the Spanish capital due to ongoing meteorological problems caused by Storm Filomena, the club have decided to fly the team directly to Málaga. The club will play their semi-final game of the 2021 Spanish Super Cup in the Costa del Sol capital against Athletic at the Rosaleda stadium. The players will now leave the capital of Navarra tomorrow and fly straight to Málaga with club officials now preparing a new plan of work for the squad.
AENA who manage key Spanish airports confirmed in a tweet that Madrid would (for the foreseeable future) be accepting inbound flights with the airport expected to officially later this evening (Sunday).
🏆⚽✨ The first title of the season is up for grabs this week!
🇪🇸 We will be defending our Spanish Super Cup title!
⬇️ MORE INFO ⬇#RMSuperCopa | #HalaMadrid

— Real Madrid C.F. 🇬🇧🇺🇸 (@realmadriden) January 10, 2021
With this latest chapter in Real Madrid's Pamplona odyssey, the squad will now spend their third night at the Alma Muga Beloso hotel. The players are also forbidden from leaving the hotel complex giving ongoing covid restrictions in the Navarran city. The players carried out a light recovery session at the hotels gymnasium on Sunday morning and will now be spending more than a week away from their families with this change of plan.